<!=========list Template=========>
Credit: UN / Kim Haughton This project includes an annual 2- to 3-day Brussels study visit for the UN Programme of Fellowships on Disarmament, including a seminar with speakers from the Union institutions and experts from the Consortium network, and a field trip to relevant locations. The visit is scheduled to fit into the […]
Find out more »
[caption id="attachment_7755" align="alignnone" width="5605"]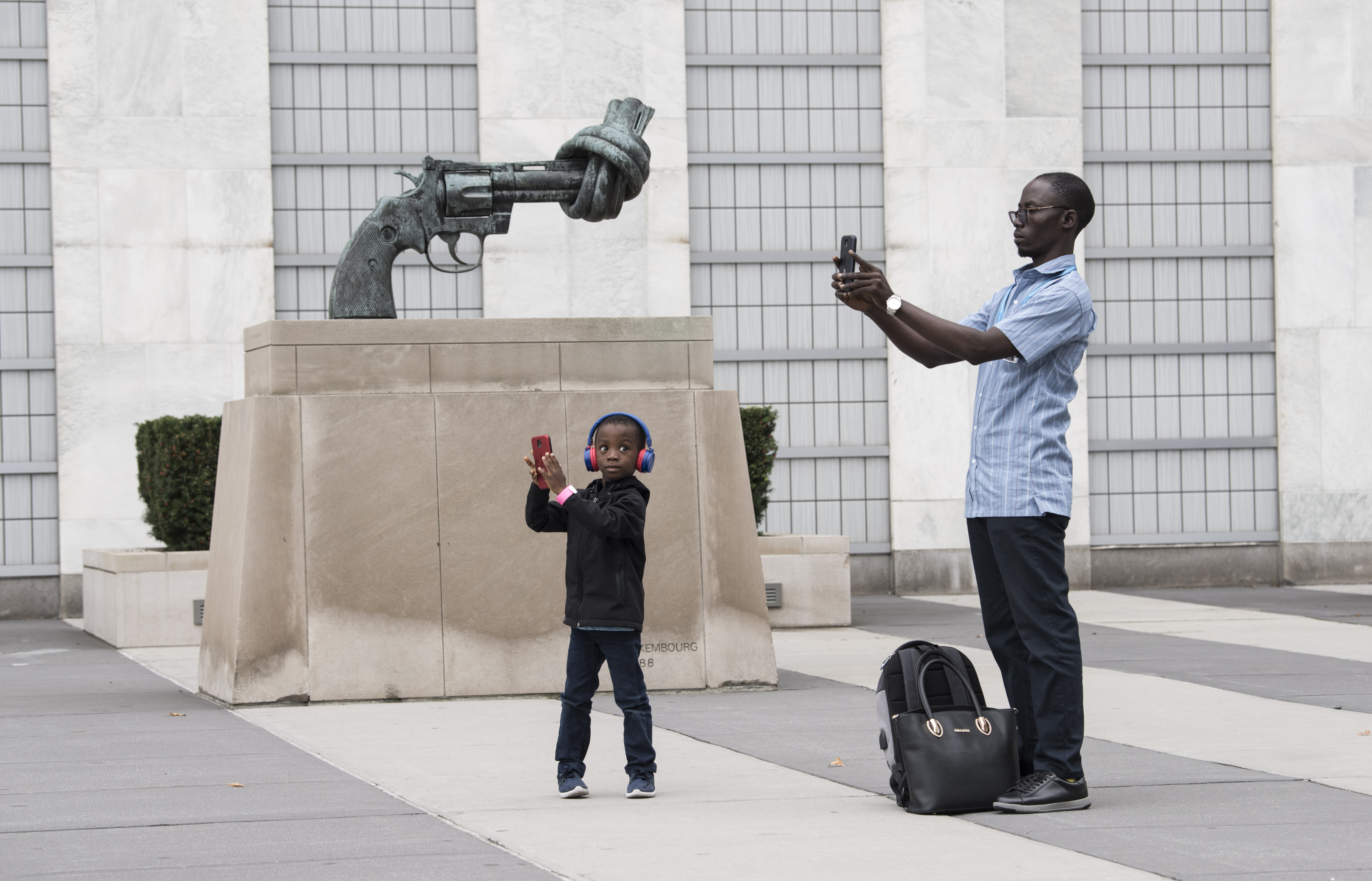 Credit: UN / Kim Haughton[/caption]
This project includes an annual 2- to 3-day Brussels study visit for the UN Programme of Fellowships on Disarmament, including a seminar with speakers from the Union institutions and experts from the Consortium network, and a field trip to relevant locations. The visit is scheduled to fit into the European component of the fellowship programme.
The UN Disarmament Fellows spend around 10 weeks travelling to meet relevant organisations in the field of non-proliferation and disarmament including in Geneva, Vienna, New York, China, South Korea and Japan. However, the Disarmament Fellows' programme, which has now trained more than 1000 non-proliferation and disarmament practitioners, had not previously visited the European Union (EU) institutions in Brussels. As mandated by Council Decision (CDSP) 2018/299, the 
Vienna Center for Disarmament and Non-Proliferation
 (VCDNP) has been charged with organizing a three-day programme for the Fellows in Brussels to introduce them to the policies and functioning of the European Union. The first visit to Brussels took place from 15 to 18 September 2018 and included lectures by the European External Action Service, the Joint Research Centre, the European Commission's International Cooperation and Development sector, a representative from the current Presidency of the European Council (Austria), EU Consortium network members and NATO. The program also featured visits to the House of European History and the European Parliament. For more information about this activity please contact VCDNP's Office and Events Manager Mara Zarka, 
mzarka@vcdnp.org
; 
mzarka@miis.edu
.
The UN Disarmament Fellows' Visit to Brussels
On 12-13 September 2019, the VCDNP organized for the second time a visit to the seat of the European policy organs in Brussels, Belgium, for the participants of the United Nations Programme of Fellowships on Disarmament. During the UN Disarmament Fellowship program, the participants spend about 10 weeks traveling to the centers of international disarmament and non-proliferation affairs, including Geneva, Vienna, The Hague, and New York, to learn more about the work of the international organizations and to gain a better understanding of disarmament and international security issues. The Fellows also visit a number of states, such as Kazakhstan, Japan, and Brazil, upon the invitation of those governments. [caption id="attachment_8426" align="alignnone" width="3988"]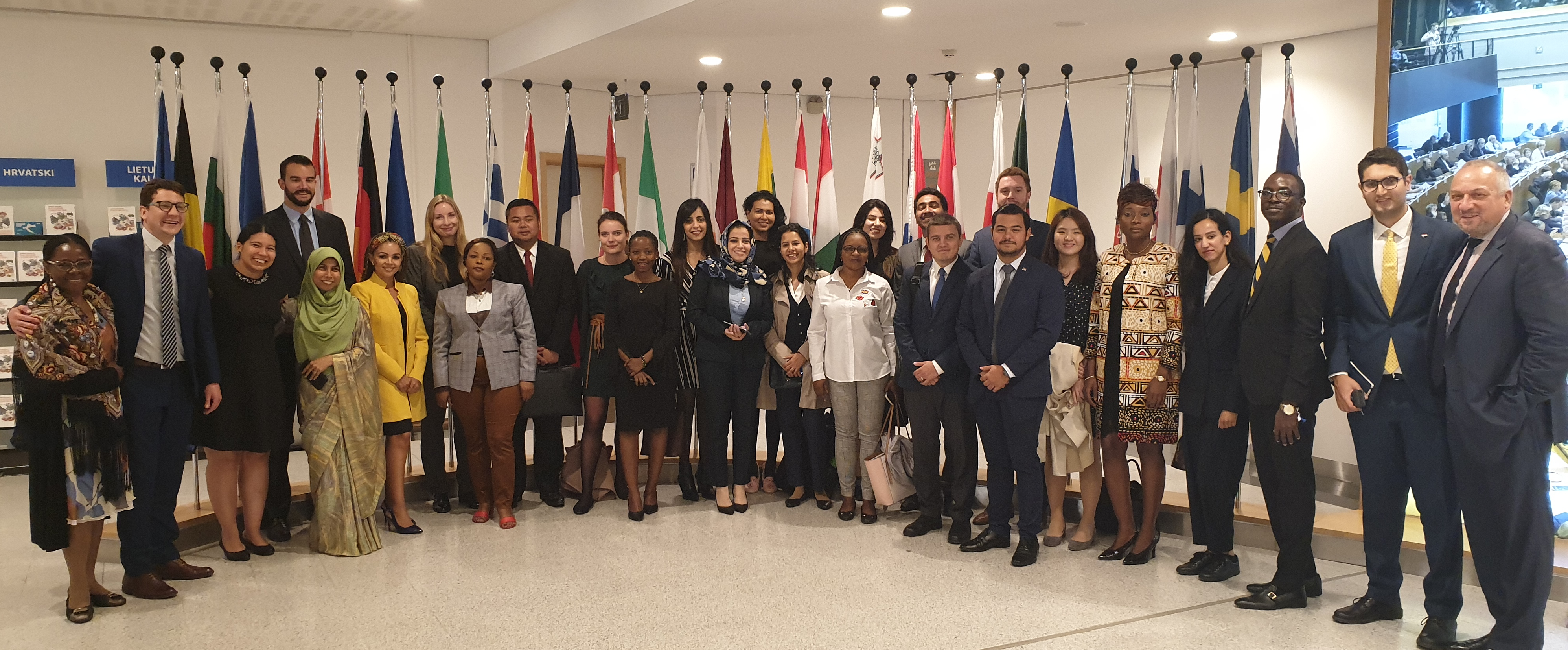 The 2019 UN Disarmament Fellows in the European Parliament.[/caption] Prior to 
Council Decision (CDSP) 2018/299
, the Fellows had not visited the European Union institutions in Brussels. As a member of the 
EU Non-Proliferation and Disarmament Consortium (EUNPD Consortium)
 the VCDNP organises the Brussels visit as mandated by 
Council Decision (CDSP) 2018/299
, in order to introduce the Fellows to the policies and functioning of the European Union (EU). On 12 September, the Fellows started their visit with a tour of the European Parliament, where they got acquainted with the structure and functions of EU's main institutions and policy-making bodies. Later, at the 
Flemish Peace Institute
, experts from the 
EUNPD Consortium and Network organizations
 gave thematic presentations and discussed with the Fellows issues related to export control regimes and EU policies, drivers of disarmament diplomacy, and the future of the non-proliferation regime. [caption id="attachment_8427" align="alignright" width="400"]
Mr. Jacek Bylica, Special Envoy for Non-Proliferation and Disarmament[/caption] EUNPD Consortium Chair Dr. Sybille Bauer also provided an overview of the Consortium history, structure, goals, and activities. Director of the NATO Arms Control, Disarmament and WMD Non-Proliferation Centre William Alberque briefed the Fellows on the structure and functions of NATO, the Organization's activities in arms control and non-proliferation, and cooperation with the EU in these areas. On 13 September, the Disarmament Fellows visited the 
European External Action Service (EEAS)
 to learn about the work of European Union's diplomatic service in various international security areas. Mr. Jacek Bylica, Special Envoy for Non-Proliferation and Disarmament, welcomed the Fellows and provided an overview of the EEAS' history and role in helping implement the EU Common Foreign and Security Policy with regard to arms control, disarmament, and non-proliferation matters. Following Ambassador Bylica's remarks, EEAS, European Council, the Council of the EU, and European Commission experts from different committees and offices discussed with the Fellows a broad range of issues, including the EU's work on the non-proliferation of weapons of mass destruction, the Joint Comprehensive Plan of Action, the EU Joint Research Centre, conventional weapons controls, space policy, and new challenges in cybersecurity. The Fellows also were given the opportunity to visit the Europa Building, the main seat of the European Council and the Council of the EU. During the discussions in Brussels, the Disarmament Fellows asked astute questions and engaged actively in the substantive material presented by all the speakers. The VCDNP would like to extend its gratitude to the Flemish Peace Institute and EEAS for their generous support and cooperation in organizing this visit. [caption id="attachment_8428" align="alignnone" width="3256"]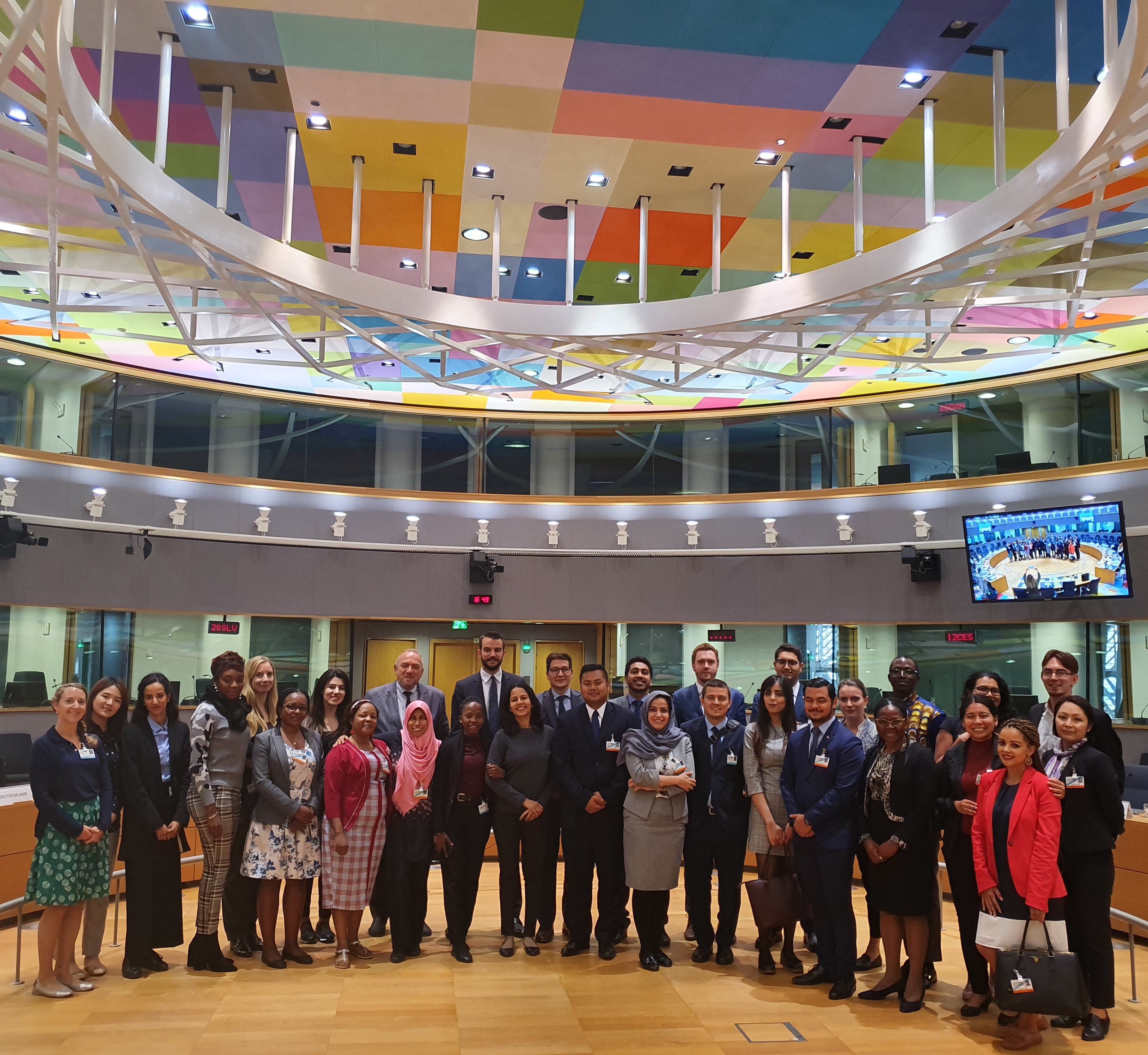 The 2019 UN Disarmament Fellows in the European Council room of the Europa Building.[/caption]