Asser Institute (Netherlands)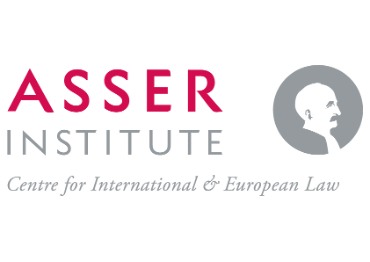 The T.M.C. Asser Instituut conducts fundamental and independent policy-oriented research and organises critical and constructive reflection on international and European legal developments, at the interface of academia, legal practice and governance.
The new International Arms Control Law Hub in The Hague will stimulate national and international academic and policy debate, build interlinkages between practice and academia, and facilitate the regular exchange of knowledge about the control of existing and new weapons systems between the relevant Dutch ministries, civil society, the academic community, and other international organisations based in The Netherlands, such as the Organisation for the Prohibition of Chemical Weapons.
Contact information
–          Name: Asser Institute
–          Address: R.J. Schimmelpennincklaan 20-22, 2517 JN Den Haag
–          Tel.: +31 70 3420300
–          E-mail: communications@asser.nl
 –         Website:  https://www.asser.nl/
–          Social media handle for Linkedin and Twitter if applicable: @TMCAsser (Twitter/X), tmc-asser-institute (LinkedIn)
The team
Prof. Thilo Marauhn – t.marauhn@asser.nl
https://www.asser.nl/about-the-asser-institute/whos-who/ThiloMarauhn

Non-proliferation of WMDs, diplomatic relations and disarmament regimes

Thea Coventry – t.coventry@asser.nl
https://www.asser.nl/about-the-asser-institute/whos-who/TheaCoventry

Non-proliferation of WMDs

León Castellanos-Jankiewicz – l.castellanos@asser.nl
https://www.asser.nl/about-the-asser-institute/whos-who/Le%C3%B3nCastellanos-Jankiewicz

Conventional arms control in particular due diligence on gun exports

Marta Bo – m.bo@asser.nl

https://www.asser.nl/about-the-asser-institute/whos-who/MartaBo