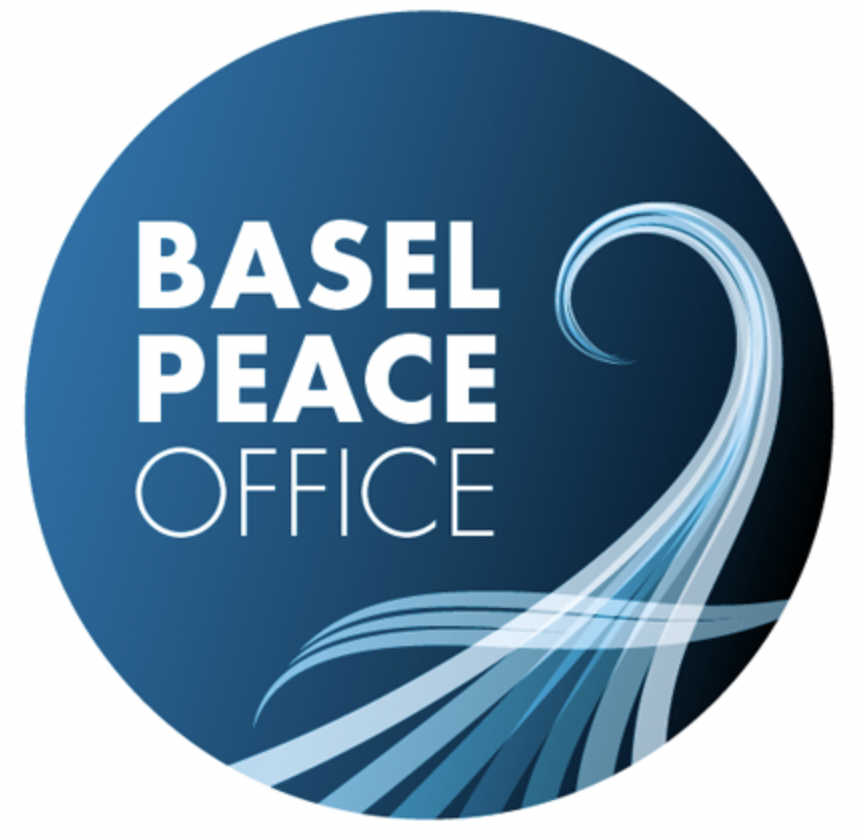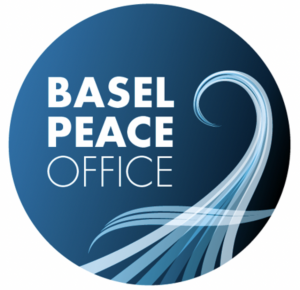 Basel Peace Office was established in 2012 to advance research, teaching and policy-development programs dedicated to international peace, conflict resolution and security to achieve the global abolition of nuclear weapons.
Basel Peace Office is a joint project of the Canton of Basel-Stadt, University of Basel Sociology Department, swisspeace, Swiss Section of the International Physicians for the Prevention of Nuclear War, World Future Council, Global Security Institute, Middle Powers Initiative and Parliamentarians for Nuclear Non-proliferation and Disarmament.
Basel Peace Office works on a number of programs including the Nuclear Abolition Forum; parliamentary outreach and engagement; humanitarian law and nuclear weapons; United Nations and disarmament; Sports and Peace; and the Framework Forum. The Basel Peace Office brings international organisations to Basel that have a long record of successful work on international security and nuclear disarmament.
Contact information
Basel Peace Office
c/o Seminar für Soziologie, Petersgraben 27
CH-4051 Basel, Switzerland
Point of contact
The team
Contacts
Resume
Speciality
Marzhan Nurzhan

Deputy Director, Basel Peace Office

Marzhan Nurzhan earned a Master of Arts in European Studies and a Master of Science in Social Sciences from a joint-degree program from Europa-Universität Flensburg and University of Southern Denmark. She also holds postgraduate certificate in Peace Research from the University of Oslo. She is the Coordinator for CIS countries of Parliamentarians for Nuclear Non-proliferation and Disarmament and the founder of Youth Fusion, a world-wide networking platform for young individuals and organizations in the field of nuclear disarmament, risk-reduction and non-proliferation.

Nuclear disarmament policies
Peace research
Nuclear non-proliferation
Humanitarian consequences of nuclear weapons

Disarmament and Development

Prof Laurent Goetchel
Executive Committee Member of the Basel Peace Office
Tel: +41 796 424 236
laurent.goetschel@swisspeace.ch

Laurent Goetschel received his Ph.D. from the Graduate Institute of International Relations (IUHEI) at the University of Geneva (1993). He worked as a journalist with the Swiss service of the Associated Press (AP), conducted research with the IUHEI's Program for Strategic and International Security Studies (1990-1992) and with the Graduate Institute of Public Administration (IDHEAP) at the University of Lausanne (1992-1995), where he was also a lecturer (1994-1995). After having served as a visiting scholar with the Center for European Studies at Harvard University (1995-1996) he joined swisspeace as a research analyst. He has taught Swiss foreign policy at the Institute of Political Science at the University of Berne from 1997 to 2003 and directed a Swiss National Science Foundation's research programme on Swiss foreign policy from 1997 to 2000. Since then he has been director of swisspeace and professor of political science at the Europe Institute of the University of Basel. From 2003 to 2004 he served as the political advisor to the Swiss minister for foreign affairs Micheline Calmy-Rey. He is currently also President of the Swiss Commission for Research Partnerships with Developing Countries (KFPE) of the Swiss Academy of Sciences.

Environmental conflicts
Peacebuilding
Swiss historical nuclear weapons program
Small States – power and identity
Globalisation and security
Swiss Foreign Policy

Prof Dr Andreas Nidecker
President of the Basel Peace Office
Tel: +41 616 831 160
anidecker@bluewin.ch
Dr. Nidecker completed his postgraduate education in the US and in Switzerland. Experienced as General Practitioner in Colombia, South America and Jamaica. Trained and received the Diploma of the American Board of Radiology at the University of Toronto / Canada. In 1999, he became the associate professor of Radiology at University of Basel.
From 2008-2010, Dr. Nidecker served on the Board of the International Physicians for the Prevention of Nuclear War (IPPNW) and as the head of the organizing committee of the 2010 IPPNW World Congress. He has been active in IPPNW since the mid Eighties and was President of the Swiss affiliate for a number of years. Also president of "Sun21 – energy and resources", a Basel based association to promote energy conservation and the use of renewables, co-founded with Martin Vosseler.

Radiological and humanitarian consequences of nuclear weapons and the nuclear fuel cycle
Swiss diplomacy, peace and nuclear disarmament
Swiss historical nuclear weapons program

Alyn Ware
Director, Basel Peace Office
Tel: +41 788 912 156
info@baselpeaceoffice.org
Alyn Ware is a peace educator and policy analyst from New Zealand. In the 1980s he was active in establishing peace education programs in New Zealand schools and in the development of the peace studies guidelines adopted by the Department of Education. Since then he has served in numerous roles including Executive Director of the Lawyers Committee on Nuclear Policy, consultant for the International Association of Lawyers Against Nuclear Arms, co-founding member (and weapons-caucus chair) of the Coalition for the International Criminal Court (ICC), and Global Coordinator of Parliamentarians for Nuclear Non-proliferation and Disarmament.
He is the founder and co-editor of the Nuclear Abolition Forum, which explores the legal, technical, political and institutional requirements to achieve and maintain a nuclear-weapon-free world.

Nuclear weapon free zones
International law and nuclear weapons
Peace education
Nuclear deterrence
Cooperative security
International peace movements