INCIPE (Spain)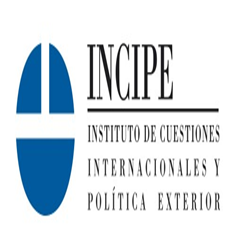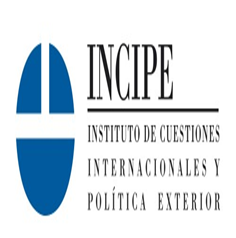 The International Affairs and Foreign Policy Institute (INCIPE) is a private Foundation, non-profit and recognized by the Spanish Ministry of Culture. The Institute arose as the Centre for Foreign Policy Studies (CEPE) and it assumed its current name in 1991 following the merger with the INCI (Institute for International Affairs, founded in 1979). Since its foundation, INCIPE has been led by José María de Areilza (former Minister of Foreign Affairs), Eduardo Serra Rexach (former Minister of Defence) and José Lladó Fernández-Urrutia (Ambassador of Spain, former Minister of Trade and Transport and Communications, and at present founder and Chairman of TÉCNICAS REUNIDAS, S.A.). INCIPE´s main objective is to conduct research and debates on the problems of Spanish foreign policy and contemporary international relation, with special attention to the security and defence studies. INCIPE is the only think-tank in Spain with special focus on arms control, non-proliferation and disarmament with a broad and active program of conferences, debates and research on that issues. Although INCIPE actively collaborates with the Spanish Foreign Affairs and Defence ministries, the Foundation maintains an independent position from any political party or interest group, and involves in its activities collaborators and experts stemming from distinct professional and political perspectives.
Contact information
Instituto de Cuestiones Internacionales y Política Exterior – INCIPE
Alberto Aguilera 7
28015 Madrid
Point of contact
The team
Name, Surname, contact
Resume
Speciality/Research Focus
Prof. Dr. Vicente Garrido Rebolledo

General Director

Phone: +34 914 455 847/8

Prof. Vicente Garrido Rebolledo (Madrid, 1966) has been General Director of the INCIPE Foundation since 2002. Professor of International Public Law and International Relations at the King Juan Carlos University (URJC) in Madrid since 1999. From 1992-2002, he was director of international programmes of the Research Unit for Security and International Cooperation (UNISCI)-Complutense University; NATO Research Fellow, 1995-1997; Peace Research Institute Frankfurt (PRIF)-Rockefeller Brothers Foundation Research Fellowship (1990-1991) and member of PRIF's "European Non-Proliferation Project Working Group" and PRIF's Non-Proliferation Program from 1991 until 2001.

PhD degree in International Public Law and International Relations (Complutense University Madrid, 1995). Doctoral dissertation title: "The Nuclear Non-Proliferation Regime: Participation and Implications for Spain". Doctor Magnum Cum Laude by Unanimity. M.A. in Political Sciences, Complutense University, Madrid (Graduated Magnum Cum Laude). Author of more than 200 articles and 20 books (in English and Spanish). He has delivered more than 200 presentations and lectures at conferences, seminars and workshops in approximately 25 countries. Member of the Advisory Board on Disarmament Matters of the United Nations Secretary General and UNIDIR Board of Trustees (2014-2017). Professor Garrido has served as Senior Adviser for Non-Proliferation and Disarmament issues at the Spanish Ministry of Foreign Affairs and Cooperation since 2009. He also collaborates with several Spanish newspapers and other mass-media.

–   Nuclear Proliferation.

–   Arms Control and nuclear disarmament.

–   Future of Non-Proliferation Regimes.

–   Control of Tangible and Intangibles Technologies- Export controls.

–   Nuclear Security-Nuclear Terrorism

–   Space-Cyber security.

–   EU Security and Defence Policy.

–   EU Non-Proliferation Policy.

–   Spanish Arms Control and Non-Proliferation Policy.

Dr. Ignacio Cartagena Núñez

Senior Research Associate

Phone: +34 913 791 765 ignacio.cartagena@maec.es

Dr. Ignacio Cartagena Núñez (Alicante, 1977) is a Spanish Career Diplomat. He is currently (2018) Assistant Director for Non Proliferation and Disarmament Affairs at the Spanish MFA. He was formerly Assistant Director General for Sub-Saharan Africa and Executive Advisor for the Relations with the Parliament at the Foreign Minister's Cabinet. He was posted in Moscow, as First Secretary dealing with Political Affairs, as well as in Tirana (as Deputy Head of Mission) and Rome (as Counselor). He also served in Geneva as Deputy Permanent Representative of Spain to the Conference of Disarmament.

Ignacio Cartagena holds a Degree in Law as well as a PHD in International Law with a thesis on "The FMCT and the Paralysis of the Conference of Disarmament". He holds to two Masters Degrees: on High Political European Studies, from the College of Europe (Bruges) and in Oil and Gas Geopolitics, from the Graduate Institute (Geneva). He has published several papers on nonproliferation and disarmament, energy geopolitics and security issues. He regularly participates in a panels and seminars on these issues. He has published six poetry books.

–   Proliferation of WMD  (Nuclear, Chemical and Biological).

–   Conventional Weapons.

–   Arms Control and Nuclear Disarmament.

–   Future of Non-Proliferation Regimes.

–   Export Controls.

–   FMCT.

–   EU Non-Proliferation Policy.

–   Spanish Arms Control and Non-Proliferation Policy.

Carlos Torres Vidal

Senior Research Associate

Phone: +34 913 791 801  Mobile: +34 608 104 589

Carlos Torres Vidal has 34 years of experience as nuclear engineer.  He has extensive knowledge of non-proliferation, nuclear terrorism, nuclear security, nuclear safety and radiation protection. Mr. Torres is an official of the Spanish administration (Counselor in the Spanish Ministry of Foreign Affairs and Inspector of the Spanish Nuclear Regulatory Authority). He is actually responsible of "Nuclear international affairs" in the Department of international policy and security of the Spanish ministry of foreign affairs.

Mr. Torres was the first Coordinator of the "Global Initiative to Combat Nuclear Terrorism" and the Head of the IAEA programme on "Security of Nuclear and radioactive materials and facilities". Mr. Torres was a member of the IAEA Director General Advisory Group on Nuclear Security (AdSec) and he is an IAEA consultant on Nuclear Security. He has coordinated and participated in a number of international Nuclear Technical Cooperation projects in Argentina, Brazil, Chile, Colombia, Mexico, Cuba, Venezuela, Uruguay, Paraguay, Nicaragua, Peru, Former Soviet Republics, Iran, Russia, Morocco, Republic of Korea, Iran, Kazakhstan, Indonesia, Vietnam, South Africa and several European countries.

Carlos Torres has strong "nuclear international experience" in different areas: diplomacy, regulatory, technical cooperation, institutional and governmental. He has a deep knowledge of the IAEA, including political, institutional, organizational and technical aspects.

–                  – Nuclear Proliferation.

–                  – Nuclear Terrorism.

–                  – Nuclear Safeguards.

–                  – Nuclear Security.

Dr. Fernando Borredá Juste

Research Associate

Phone: +34 913 791 759

Dr. Fernando Borreda is currently working in the Office for Disarmament and No Proliferation of the Spanish Ministry of Foreign Affairs (Madrid).

He has more than 20 years of experience in international security, arms control, and disarmament and non-proliferation issues. From 2004 to 2012, Mr. Borredá has served as Chemical Weapons Inspector and Team Leader in the OPCW. Before joining the OPCW, Mr. Borreda was analyst and inspector of conventional arms control and disarmament.

Previously, he served his country as infantry officer of the Spanish Army, including a Tour of Duty under the United Nations Protection Force in Ex-Yugoslavia in 1995.

Dr. Borreda holds a PhD. in International Relations (cum laude) and a Master Degree in International Security and Peace Studies. He is author of several publications related to WMD disarmament and non-proliferation.

–         Conventional Weapons.

–         Chemical Weapons.

–         Export Controls.

–         UNSC Resolution 1540.