Short Course on The Spread of Nuclear Weapons: History, Threats and Solutions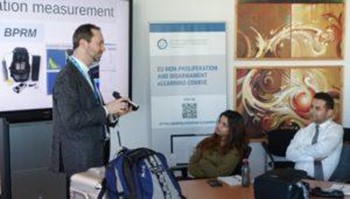 On 19-21 February 2020, the VCDNP held the first course on nuclear non-proliferation for graduate and post-graduate students in the fields of IT and engineering, titled "The Spread of Nuclear Weapons: History, Threats and Solutions". The course represented a joint project between the VCDNP and the EU Non-Proliferation and Disarmament Consortium (EUNPDC), of which the VCDNP is one of six leading non-governmental organizations. The course brought together 26 participants from nine European universities in nine countries.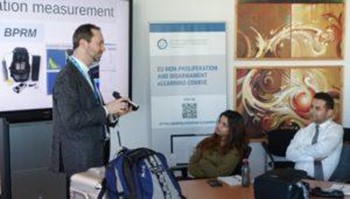 The three-day course was designed to provide an introduction to nuclear non-proliferation and disarmament issues to students of technical subjects. The program covered a broad range of topics, from the fundamentals of the nuclear fuel cycle and the history of the spread of nuclear weapons, to export controls and the challenges and opportunities presented by advanced and emerging technologies.
The students learned about different elements of the international non-proliferation regime, including the Treaty on the Non-Proliferation of Nuclear Weapons, the International Atomic Energy Agency (IAEA) and its safeguards, and the Comprehensive Nuclear-Test-Ban Treaty Organization (CTBTO) and the verification system it establishes. Course participants also received an overview of how open source information and tools, including satellite imagery and image analysis software, can be used to monitor nuclear and missile programs such as that of North Korea.
The lecturers at the course included experts from the VCDNP, the James Martin Center for Nonproliferation Studies, IAEA, CTBTO, Stockholm International Peace Research Institute, King's College London and Austrian Red Cross.