Twelfth Consultative Meeting of the EU Non-Proliferation and Disarmament Consortium
12 September - 0 h 00 min

-

15 September - 23 h 59 min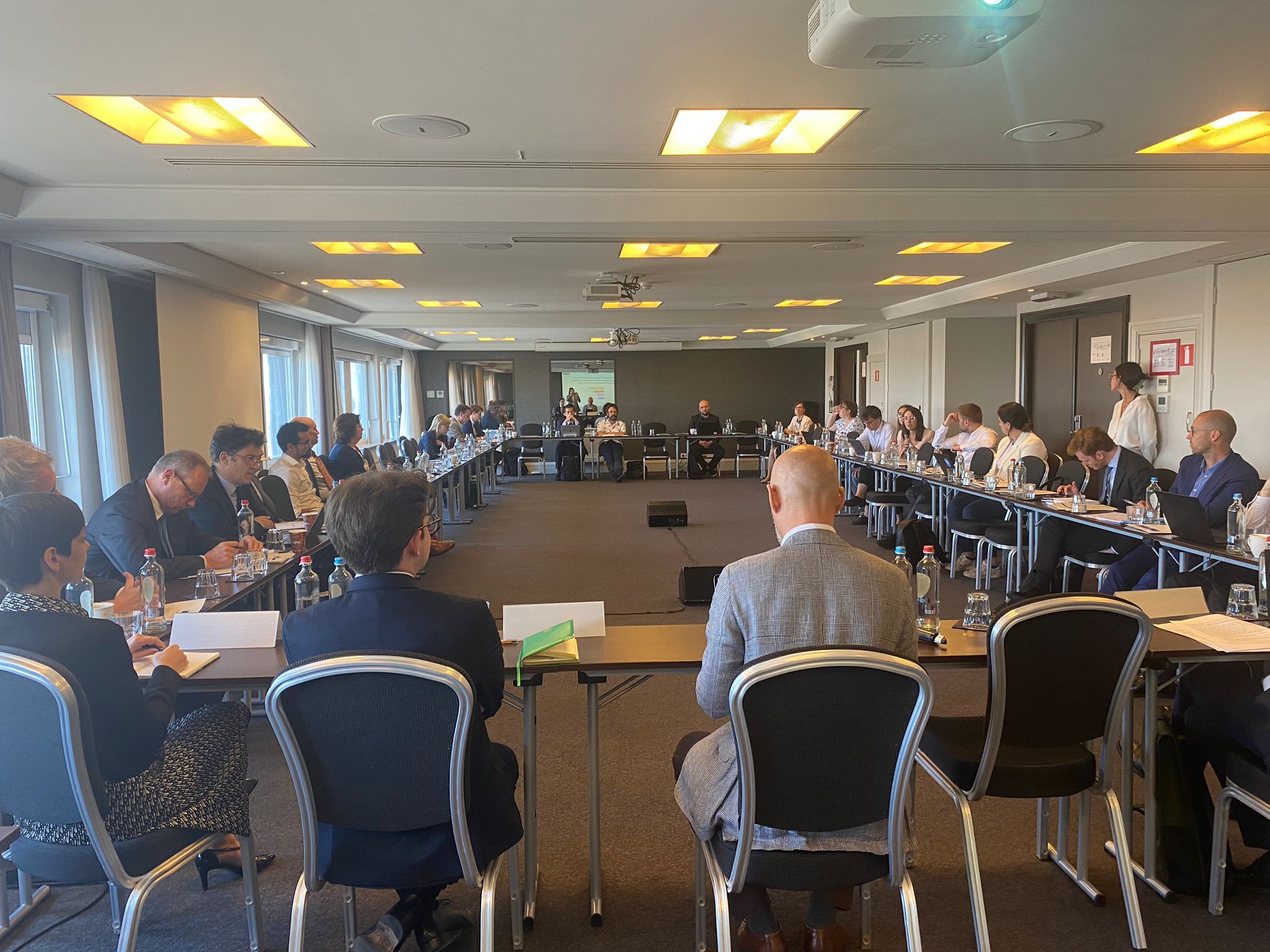 The 12th Consultative Meeting of the EU Non-Proliferation and Disarmament (EUNPD) Consortium was held on 12 and 15 June 2023.
Organised by the Fondation pour la recherche stratégique (FRS), the meeting focused on the European angle of the current topics of debate: interests
of the EU, impacts of risks and threats on European security interests, and common policies. In addition, the Meeting focused on technical, operational, and strategic approaches to the questions posed, trying to step back from the current debates to give them analytical depth.
The eleventh consultative meeting (the year before) was devoted to a review of multilateral control export regimes. The 15 June 2023 meeting extended this reflection by focusing on European actions in support of EU's own policy goals as well as of the existing major multilateral treaties and mechanisms to fight against diversion and illicit trafficking of conventional weapons, the control of transfer of dual-use and emerging goods and technologies against the backdrop of present security challenges, and the current normative approaches to the technological debate on weaponisation of emerging technologies, to
identify potential gaps in strategic trade control and ways to address them.
The participants were encouraged to draw conclusions to inform the upcoming review of Common Position 944/2008 defining common rules governing control of exports of military technology and equipment, and present works of the Dual-Use Working Party. As far as non-proliferation and disarmament are concerned, the12 June 2023 meeting focused on nuclear, ballistic and space issues in relation to the current major technological and strategic challenges: hypervelocity and increasing conventional penetration capabilities, dual systems, integration of command-and-control systems, multi-domain approaches. These challenges were explored in a few specific case studies: strategic instability in North-East Asia, the Iranian nuclear and ballistic issue, the dynamics of action-reaction in Asia-Pacific around the case of the AUKUS partnership.