Eighth EU Non-Proliferation and Disarmament Consultative Meeting
11 June 2019

-

12 June 2019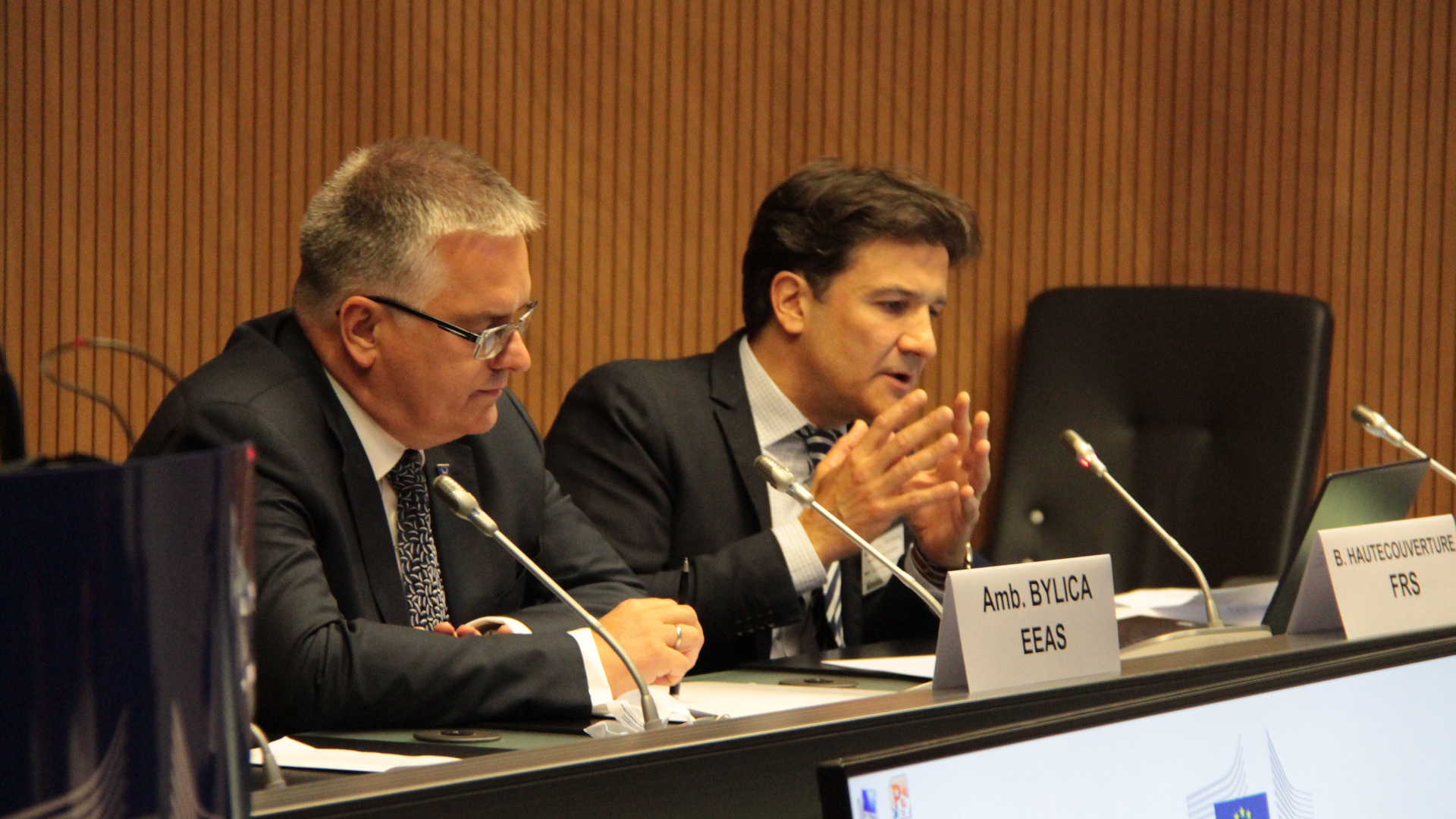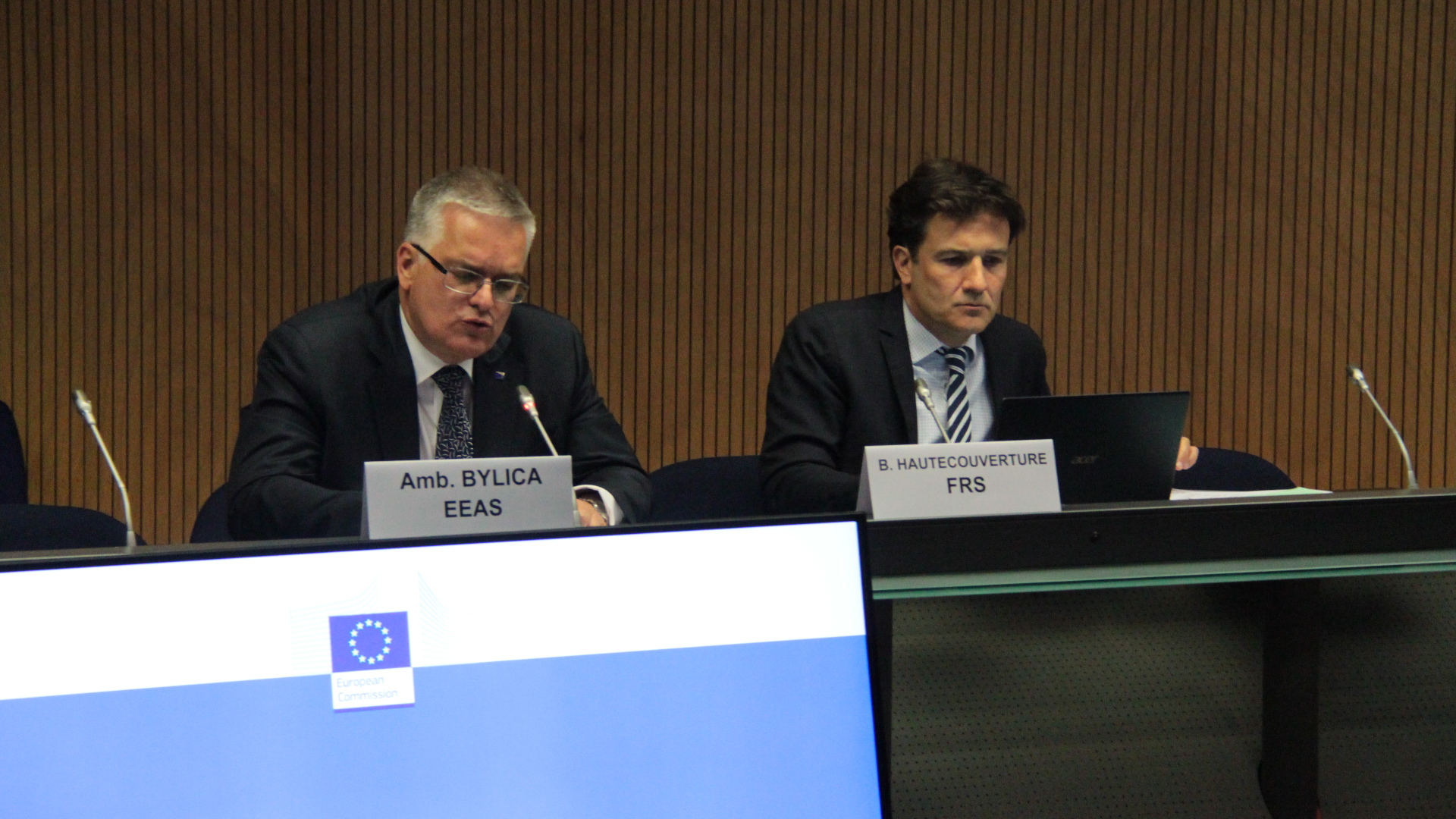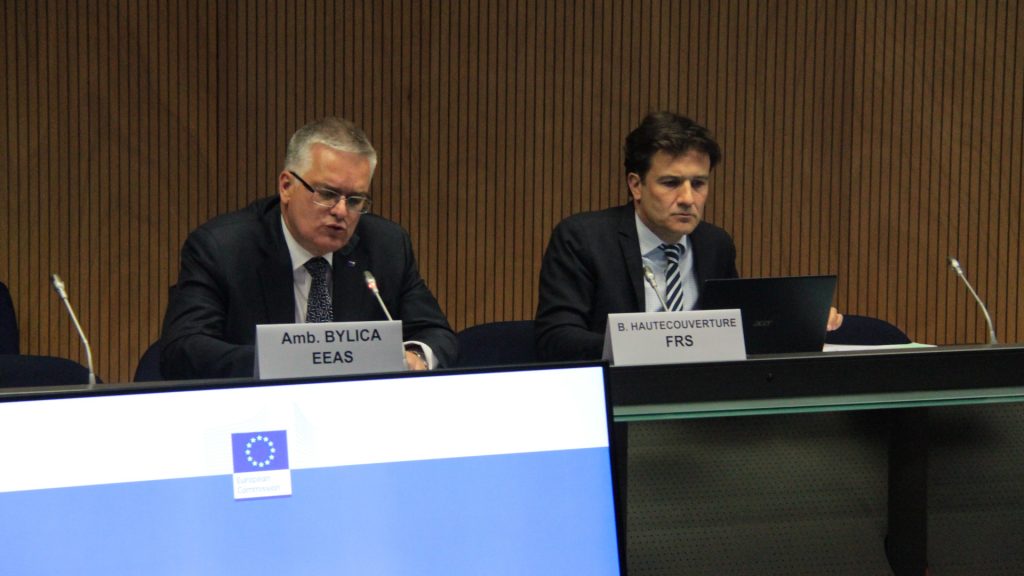 The Eighth Consultative Meeting of the EU Non-Proliferation and Disarmament (EUNPD) Consortium was held in Brussels (Breydel building) on 11 and 12 June 2019.
This year's debates addressed six current and future challenges: Missile proliferation and new tools and initiatives to fight against it, the renewal of arms control thinking towards outer space, the increasing nuclear and ballistic challenges in North East Asia, including the nuclear crisis in the Korean peninsula since the Singapore summit in May 2018, the future of strategic arms control and the role the EU in the future of security architecture in Europe, new technologies and arms control, including artificial intelligence, and the study and definition of hybrid warfare and cyber risks.
While the beginning of our century has been characterised by the deconstruction of a significant part of the arms control architecture developed in the post-Cold War years, European countries find themselves in a paradoxical situation: The EU has become a global actor in non-proliferation and disarmament since the adoption of the 2003 Common Strategy; at the same time, security within Europe's borders has been attacked in such a way that today's collective European security frameworks are fragile.
In this context, this Eighth Consultative Meeting of the EUNPD Consortium was a privileged opportunity to collectively rethink what multilateral arms control can bring to European security interests.
Five interviews were conducted on the margins of the Eighth Consultative Meeting.
With :
• Benjamin Hautecouverture, Head, Arms control and Technologies programme, FRS
• Jacek Bylica, Principal Adviser and Special Envoy for Non-proliferation and Disarmament, EEAS
• Renata Dwan, Director, UNIDIR
• Frank Meeussen, Policy Officer, Conventional arms export control, EEAS
• Névine Schepers, Research Associate, Non-Proliferation and Nuclear Policy programme, IISS
Agenda
Tuesday, 11 June 2019
14:45 – 15:15
Registration
15:15 – 15:30
Welcome and introduction to the meeting
15:30 – 17:00
Dealing with missile proliferation: tools, approaches, initiatives
17:00-18:30
Arms control in outer space
19:15 Dinner
Wednesday, 12 June 2019
08:15 – 08:45
Registration
08:45 – 10:45
Proliferation challenges in North East Asia
10:45 – 11:00 Coffee break
11:00 – 13:00
The future of strategic arms control
13:00 – 14:00 Lunch
14:00 – 16:00
New technologies and their implications for arms control (including LAWS and AI)
16:00 – 16:15 Coffee break
16:15 – 18:15
Hybrid warfare, cyber risks and threats and arms control
18:15 – 18:30
Concluding remarks