Mine Action Donor Strategies

EXECUTIVE SUMMARY

Mine Action Donor Strategies – Lessons for the Revision of the EU Guidelines for Mine Action
On 28 November 2018, the EU Non-Proliferation and Disarmament Consortium organized an Ad-Hoc Seminar on Mine Action Donor Strategies – Lessons for the Revision of the EU Guidelines for Mine Action, which was held at the Palais des Nations, Geneva, on the margins of the 17th Meeting of the States Parties to the Mine-Ban Convention (the Ottawa Convention). The event brought together nearly 60 participants from States Parties to the Convention, the UN (UNMAS), the EU (EEAS, Commission), and the main NGOs in the field of Mine action.
The objective of this Ad-Hoc Seminar was to collect lessons learned, views and inputs regarding Mine action donor strategies, with a view to feed the revision of the EU guidelines for Mine action. The EU is one of the world's top donors. EU's assistance is still led by the "guidelines for Mine action" dating from 2008 and which has to be revised.
As a result, seven main donor countries explained their Mine action strategies (the UK, Germany, the USA, the Netherlands, Japan, Switzerland, Norway) along with key donors at regional (the EU) and global (the UNMAS) levels. Thanks to Afghanistan, Angola, Bosnia & Herzegovina and Colombia, the participants were provided with accurate lessons learned from the ground. Significant messages were sent to donor countries and operators. And exchanges with some of the more relevant operators helped European officials fuel the reflexion about the revision of the EU guidelines.
Agenda
Tuesday, 27 November 2018
19:00 Welcome Dinner
Wednesday, 28 November 2018
08:15 – 08:45
Registration & Welcome Coffee
08:45 – 09:00
Introduction and Welcoming Remarks
Ahmad Helal Atmar, Afghan presidency of the 17th Meeting of States Parties to the Anti-Personnel Mine Ban Convention
Benjamin Hautecouverture, Senior research fellow, Fondation pour la recherche stratégique
09:00 – 11:00
Presentation of National Mine Action Donor Strategies
Chair: Frank Meeussen, Policy officer, Disarmament, Non-Proliferation and Arms Export Control, SECPOL1, European External Action Service
Speakers:
Elizabeth McGarva, Conflict, Humanitarian and Security Department, Department for International Development United Kingdom
Ingrid Schøyen, Humanitarian Affiars, Norwegian Ministry of Foreign Affairs
Oliver Bräuner, Desk Officer, Europe and Humanitarian Mine Action, Federal Foreign Office Germany
Steven Costner, Deputy Director, Office of Weapons Removal and Abatement, Bureau of Political-Military Affairs, Department of State USA
Koen Höcker, Directorate Stability & Humanitarian Aid, Ministry of Foreign Affairs, The Netherlands
Alessandro Palmoso, Programme Officer, Human Security Division of the Federal Department of Foreign Affairs, Switzerland
Jun Yamada, First Secretary, Defense Attaché, Delegation of Japan for the Conference on Disarmament, Geneva
11:00 – 11:15 Coffee break
11:15 – 13:00
Regional and Global Mine Action Strategies
Chair: Anne Kemppainen, Deputy Head, EU Delegation to the UN and other international organisations in Geneva
Speakers:
Agnès Marcaillou, Director, UN Mine Action Service
Fotini Antonopoulou, Programme Manager in charge of Mine Action, Operations Section III, EU Delegation to Bosnia and Herzegovina
Asa Massleberg, Advisor, Strategic Management, Geneva International Centre for Humanitarian Demining
Tomaž Lovrenčič, Director, ITF Enhancing Human Security
13:00 – 15:00 Lunch
15:00 – 16:30
Donor strategies – perspectives from affected Countries
Chair: Mohammad Shafiq Yosufi, Director, Directorate of Mine Action Coordination, Afghanistan National Disaster Management Authority
Speakers:
Adriano Gonçalves, Head, Cabinet of International Cooperation and Assistance, Angola
Saša Obradović, Director, Bosnia and Herzegovina Mine Action Centre
Miguel Ceballos, High Commisioner for Peace, Colombia
16:30– 16:45 Coffee break
16:45 – 18:30
Donor Strategies – perspectives from operators
Chair: Hector Guerra, Director, International Campaign to Ban Landmines – Cluster Munition Coalition
Speakers:
Tim Kreuk, Head, Halo Trust Europe office
Josephine Dresner, Country Representative, Mines Advisory Group
Emmanuel Sauvage, Director, Armed Violence Reduction Unit, Handicap International
Hans Risser, Head of Operations, NPA
Steve Priestley, Director, MA Programs, Janus Global operations LLC
18:30 – 18:40
Concluding Remarks
Benjamin Hautecouverture, Senior research fellow, Fondation pour la recherche stratégique
Frank Meeussen, Policy officer, Disarmament, Non-Proliferation and Arms Export Control, SECPOL1, European External Action Service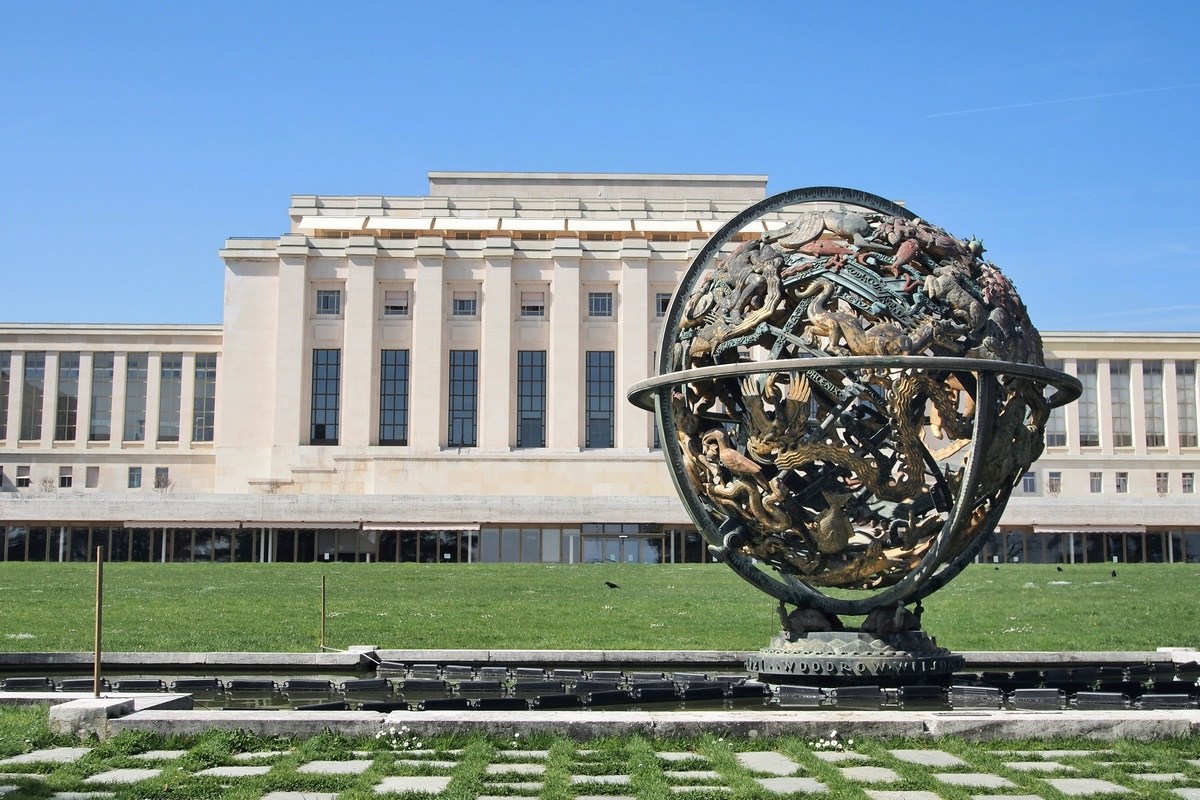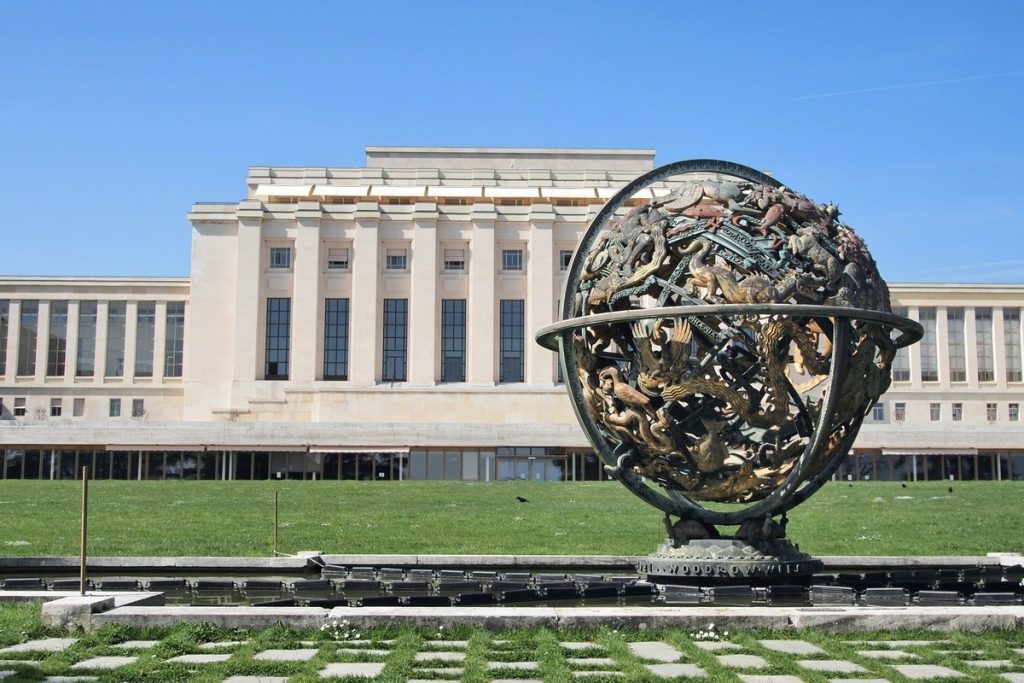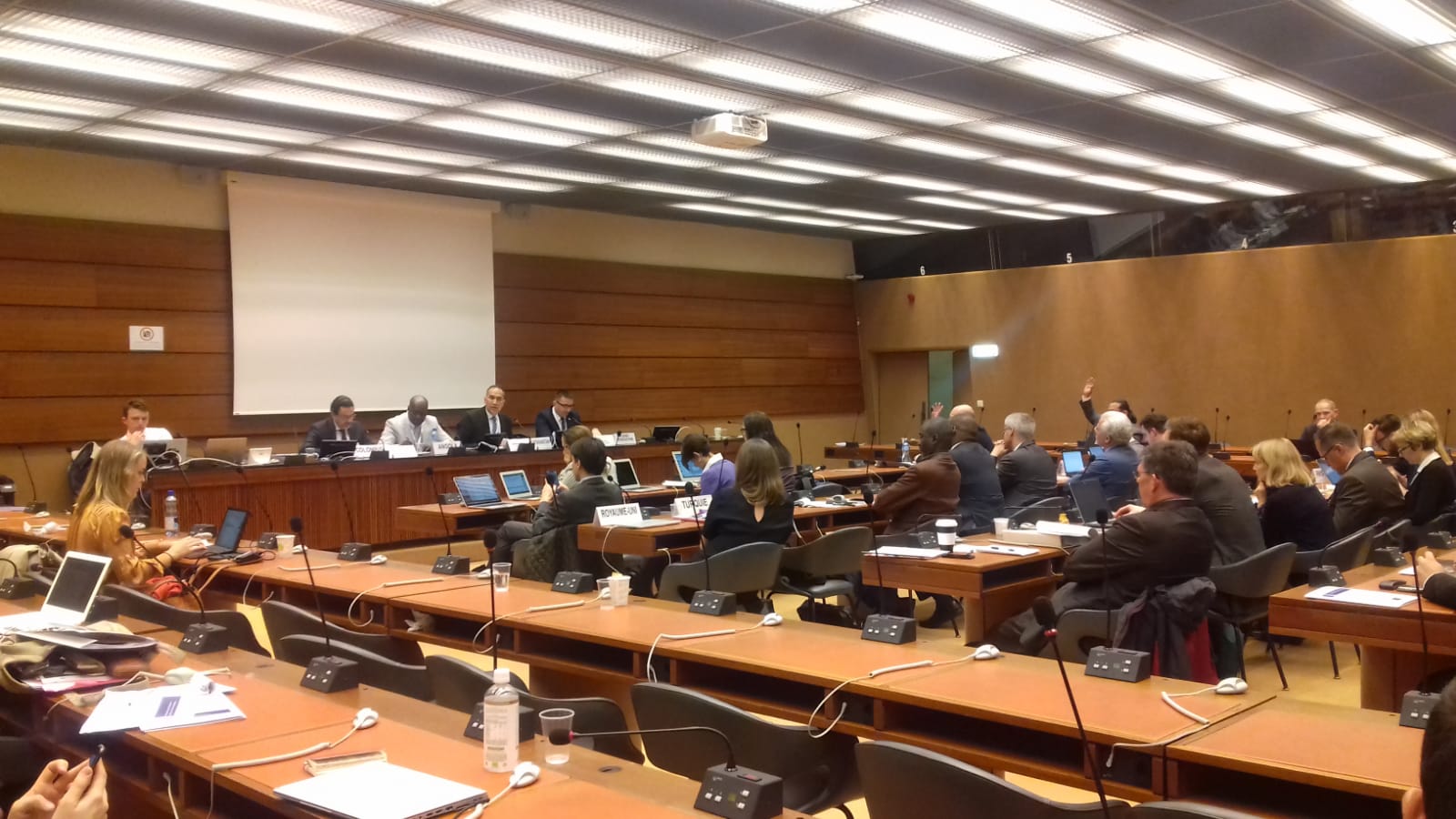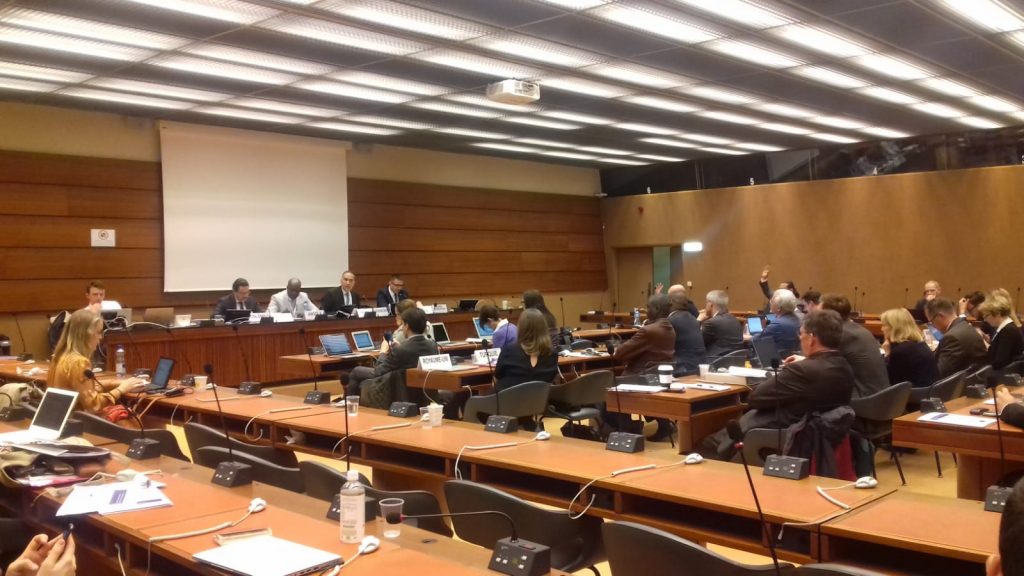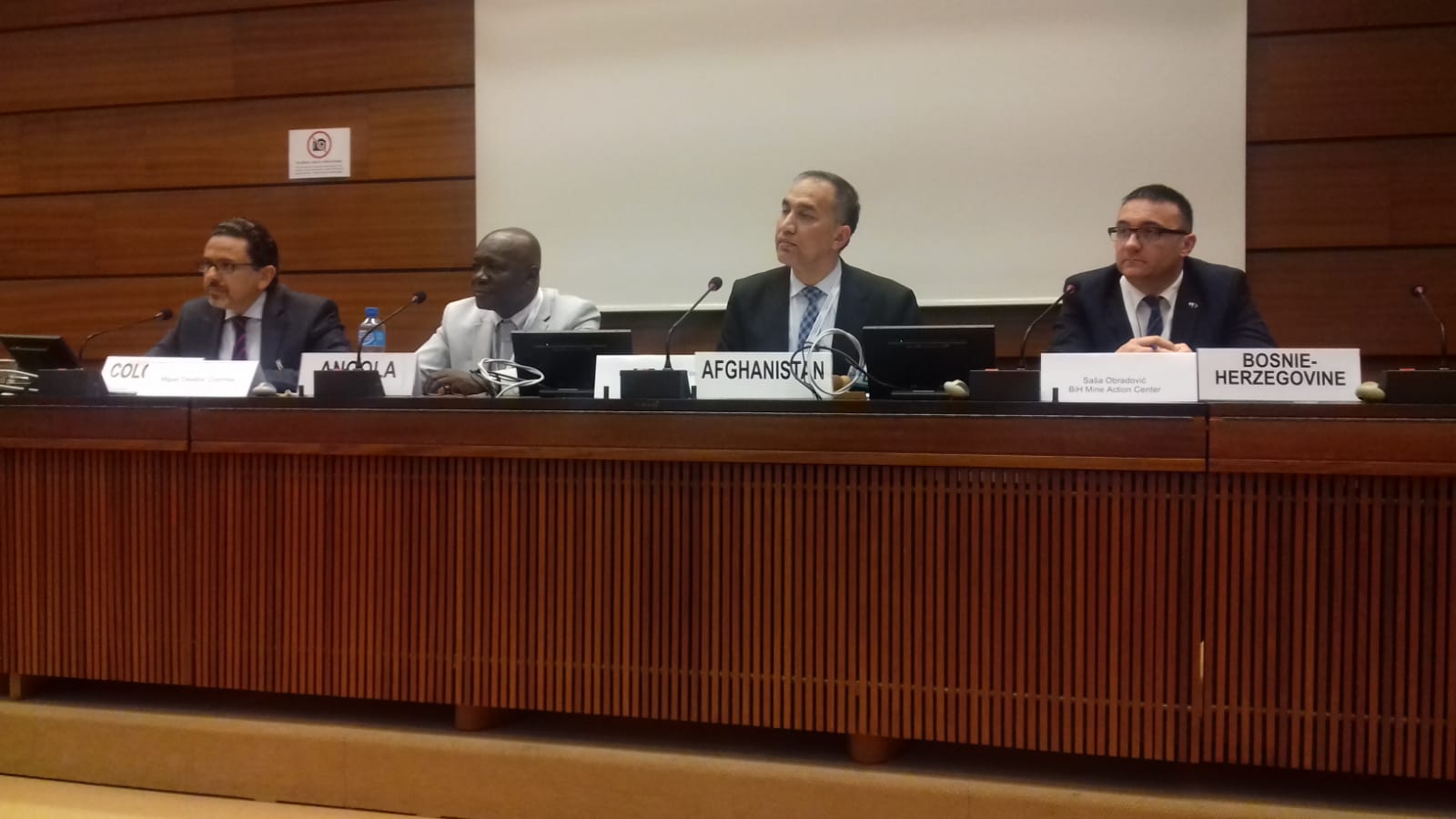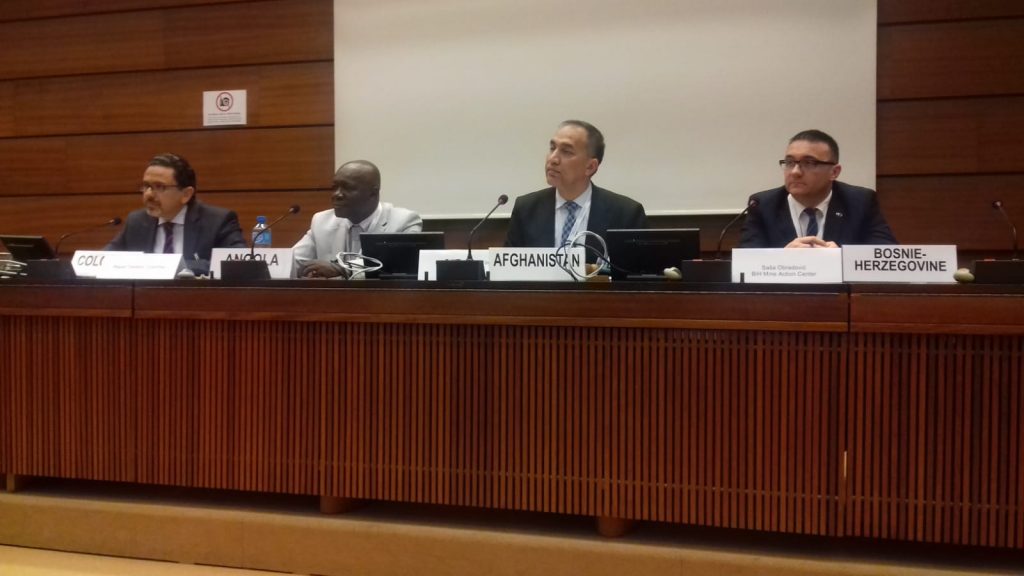 Details
Date:

28 November 2018

Event Category:
Venue
Palais des Nations

Geneva

,

Switzerland
Organizer
Benjamin Hautecouverture, Senior research fellow, FRS