Tenth Consultative Meeting of the EU Non-Proliferation and Disarmament Consortium (hybrid format)
16 September 2021

-

17 September 2021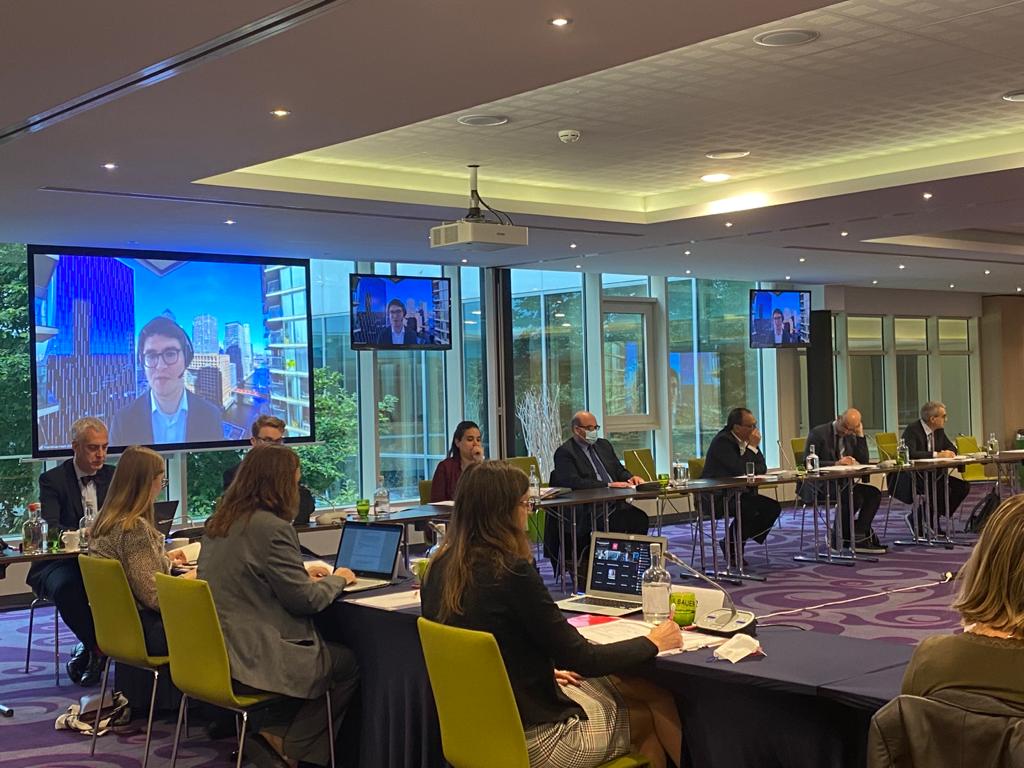 The 10th Consultative Meeting of the EU Non-Proliferation and Disarmament (EUNPD) Consortium was held in a hybrid format on 16 and 17 September 2021.
Organised by the Fondation pour la recherche stratégique (FRS), the meeting addressed the challenges and opportunities pertaining to the upcoming NPT Review Conference, the situation in the Indo-Pacific, as well as the issue of new technologies and arms control in the plenary sessions. In addition, breakout sessions were organised on missiles in the Middle East, the security architecture in Europe and cyber issues.
The virtual format allowed more than 100 participants representing EU Member States, the EU, and research centres of the EUNPDC Network to take part.
Thursday, 16 September 2021
15:00: Opening of the virtual session
15:15 – 15:30
Welcome and introduction to the meeting
Amb. Marjolijn van Deelen, Special Envoy on Disarmament and Non-proliferation and Head of the EEAS Disarmament Non-proliferation and Arms Export Control Division
Benjamin Hautecouverture, Senior research fellow, Fondation pour la recherche stratégique
15:30 – 16:30
Towards the tenth NPT review conference
Chair: Sibylle Bauer, Director of Studies, Stockholm International Peace Research Institute
Speakers:
–           Maximillian Hoell, Policy fellow, European Leadership Network
–           Amélie Delaroche, Deputy Permanent Representative of France to the Conference on Disarmament in Geneva
–           Clara Portela, Research fellow, EUISS
16:30: Break
17:00-18:00
The EU, non-proliferation & disarmament in the Indo-Pacific
Chair: Benjamin Hautecouverture, Senior research fellow, Fondation pour la recherche stratégique
Speakers:
–           David Pusztai, EEAS (TBC)
–           Waheguru Pal Singh Sidhu (PhD), Associate Fellow, Geneva Centre for Security Policy
Friday, 17 Septembre 2021
09:00 – 10:00: Breakout sessions
10:00 – 10:30: Break
10:30 – 11:30
New technologies and arms control
Chair: Niklas Schörnig, Senior researcher, Peace Research Institute Frankfurt
Speakers:
–           Lene L. Hove Rietveld, Policy Adviser, European External Action Service (on the Strategic EU Process on Responsible Military Use of New Technologies)
–           Alisha Anand, research fellow, UNIDIR (TBC)
–           Sitki Egeli, Assistant Professor, Faculty of Business, Political Science and International Relations, IZMIR Faculty of Economics
11:30 – 11:45
Concluding remarks
Benjamin Hautecouverture, Senior research fellow, Fondation pour la recherche stratégique
Amb. Marjolijn van Deelen, Special Envoy on Disarmament and Non-proliferation and Head of the EEAS Disarmament Non-proliferation and Arms Export Control Division