Regional Seminar on HCoC in Djibouti
On 26 September 2019, FRS organised a regional outreach seminar in Djibouti entitled « Dealing with missile proliferation: one side of the non-proliferation and disarmament regime » with the support of IGAD and UNREC.
WELCOMING REMARKS 
Mr Alexandre HOUDAYER, Secretary General, FRS
Mr Patrick GEYSEN, Head of the Political, Press and Information Section, Delegation of the European Union to the Republic of Djibouti
I/ CONTRIBUTION OF THE UNREC IN THE IMPLEMENTATION OF PERTINENT NON-PROLIFERATION INSTRUMENTS BY AFRICAN STATES 
Ms Maïté FRANCOIS, Judicial Affairs Specialist, UNREC
II/ THE HCoC: KEY INSTRUMENT TO PROMOTE CONFIDENCE IN THE FIELD OF WMD DELIVERY VEHICULES 
MODERATOR:
Ms Agnès LEVALLOIS, Senior Research Fellow, FRS
PRESENTERS:
Amb. Kjersti Ertresvaag ANDERSEN, Ambassador of Norway to Austria, HCoC Chair, Ministry of Foreign Affairs, Norway
Mr Alexandre HOUDAYER, Secretary General, FRS
Amb. Georg PÖSTINGER, Ambassador of Austria to Saudi Arabia, representative of the HCOC Immediate Central Contact (ICC), Ministry of Foreign Affairs, Austria
KEY ISSUES:
Contribution of the Code to international security
Being a Subscribing State: commitments and benefits
Day-to-day implementation of the Code
III/ THE PROLIFERATION OF MISSILES, A REGIONAL THREAT? 
MODERATOR:
Mr Alexandre HOUDAYER, Secretary General, FRS
PRESENTERS:
Ms Agnès LEVALLOIS, Senior Research Fellow, FRS
Dr Sitki EGELI, Assistant Professor, Izmir University of Economics
Mr Jean MASSON, Research Fellow, FRS
KEY ISSUES:
Missile proliferation in the Gulf of Aden: what dynamics?
Trafficking and missiles proliferation risks in the Horn of Africa
The role of transparency instruments in the case of missiles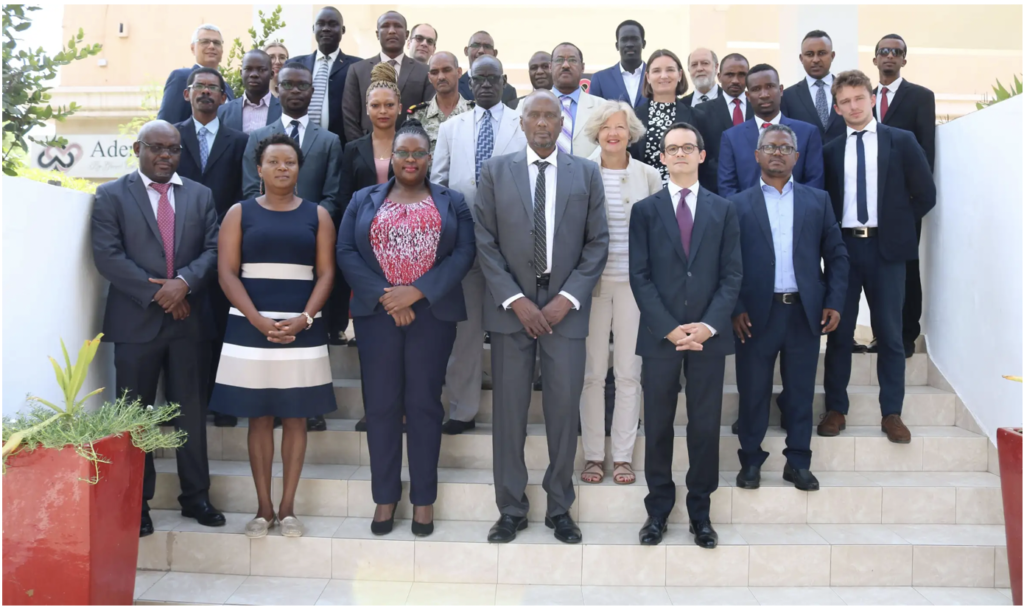 IV/ INSERTING THE HCoC IN REGIONAL NON-PROLIFERATION & DISARMAMENT PRIORITIES 
MODERATOR:
Mr Hervé-Jude SIABI, Program Manager, UNREC
PRESENTERS:
Mr Noël STOTT, Senior Researcher, Verification Research, Training and Information Centre (VERTIC)
Mr Khalid ABDELRAHMAN, Head of Security Institutions Capacity Building, Security Sector Program, Intergovernmental Authority on Development (IGAD)
Dr Susan MWANGI, Professor, Kenyatta University
KEY ISSUES:
Eastern African priorities on non-proliferation and disarmament
Regional efforts to enhance non-proliferation norms: from SALW to WMD
Combining non-proliferation with peace and development in the Horn of Africa
PERSPECTIVES & CONCLUSION