South Asia Regional Seminar on HCoC in Sri Lanka
On 15 January 2019, the FRS organised a regional outreach seminar in Colombo entitled « Dealing with the Missile Threat in South Asia ».
WELCOMING REMARKS 
Dr Xavier PASCO, Director, FRS
Amb. Jacek BYLICA, Special Envoy for Disarmament and Non-proliferation, European External Action Service, Brussels
Maj. General D.A.R. RANAWAKA, Military liaison Officer, Ministry of Defence Sri Lanka
I/ THE HCoC: A KEY INSTRUMENT TO PROMOTE CONFIDENCE IN THE FIELD OF WMD DELIVERY VEHICLES 
MODERATOR:
Asanga ABEYGOONESEKARA, Director, INSSSL
PRESENTERS:
Amb. Ann-Sofie NILSSON, Ambassador for Disarmament and Non-proliferation, MFA, Sweden, HCoC Chair
Amb. Thomas HAJNOCZI, Director for Disarmament, Arms Control and Non-Proliferation, MFA, Austria
Emmanuelle MAITRE, Research Fellow, FRS
KEY ISSUES:
Contribution of the Code to international security
Being a Subscribing State: commitments and benefits
Participating in international security: feedback from a Subscribing State
Day-to-day implementation of the Code
II/ DRIVERS & IMPACTS OF MISSILE DEVELOPMENT IN SOUTH ASIA  
MODERATOR:
Dr. Xavier PASCO, Director, FRS
PRESENTERS:
Amb. Zamir AKRAM, Former Permanent Representative in Geneva, MFA, Pakistan
Ajey LELE, Senior Fellow, Institute for Defence Studies and Analyses
Sitara NOOR, Director, STRATPOL Consultancy
KEY ISSUES:
Drivers of the development of missile arsenals in South Asia
Missile proliferation and security issues for the region
Challenges and relevance of the Code for South Asian States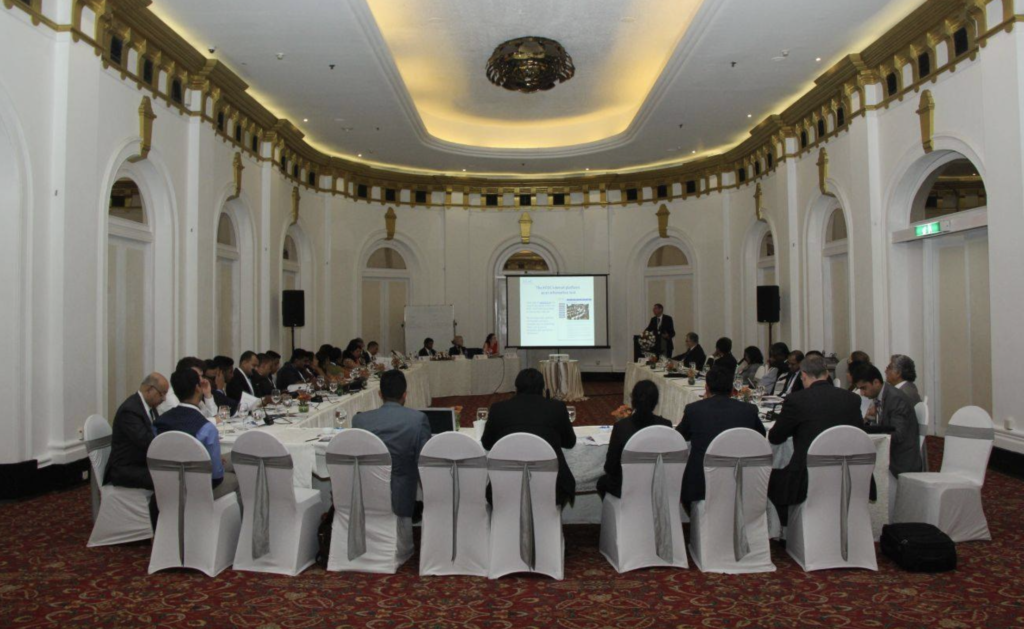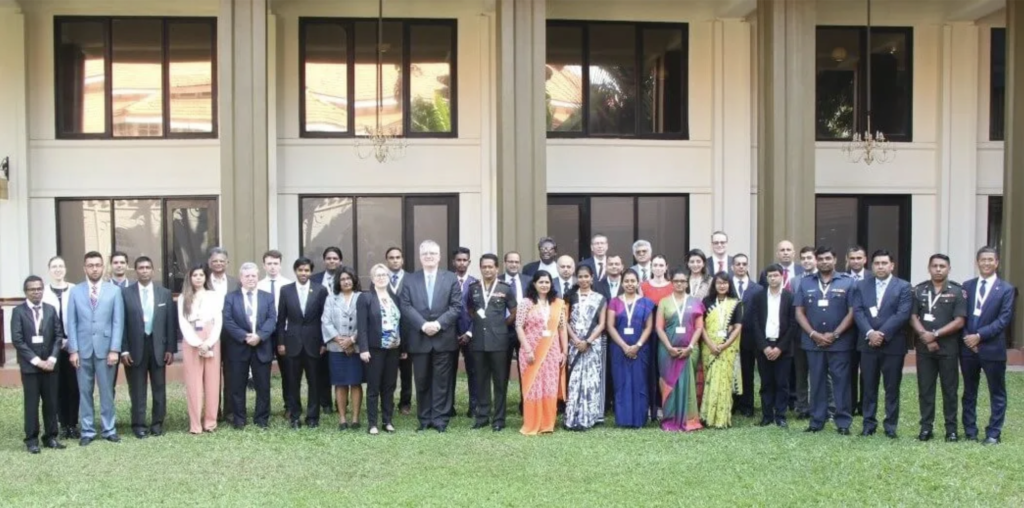 III/ CBMs & NON-PROLIFERATION: WHAT RELEVANCE IN THE SOUTH ASIAN CONTEXT? 
MODERATOR:
Emmanuelle MAITRE, Research Fellow, FRS
PRESENTERS:
Malinda MEEGODA, Research Associate, Lakshman Kadirgamar Institute
Aleksander MICIC, Deputy to the Director, UN Regional Centre for Peace and Disarmament in Asia and the Pacific (UNRCPD)
Sam RAJIV, Research Associate, Institute for Defence Studies and Analyses
KEY ISSUES:
Non-proliferation and disarmament: perspectives and priorities from South Asia
Missile proliferation dynamics and role of CBMs
Relevance of CBMs in the South Asian context
IV/ CBMs AS A TOOL TO PROMOTE SPACE DEVELOPMENT IN SOUTH ASIA
MODERATOR:
Asra HASSAN, Advisor, Muslim Youth University
PRESENTERS:
Dr. Xavier PASCO, Director, FRS
Dr. Bharath GOPALASWAMY, Director, South Asia Center, Atlantic Council
Dr. Rajeswari Pillai RAJAGOPALAN, Distinguished Fellow & Head, Nuclear & Space Policy Initiative, Observer Research Foundation
KEY ISSUES:
Convergences and divergences between civilian and military technologies: the case of launchers
Promoting transparency in space development: the potential growth of the space sector in South Asia and the impact of the Code
CONCLUDING REMARKS 
Dr. Xavier PASCO, Director, FRS
Jacek BYLICA, Special Envoy for Disarmament and Non-proliferation, European External Action Service, Brussels
Asanga ABEYGOONESEKARA, Director, INSSSL