Expert Mission on HCoC with Vietnam
On 10 December 2020, the FRS and representatives from the government of Vietnam discussed over ballistic missile proliferation and the role of the Hague Code of Conduct. This event took the form of a hybrid event with representatives of Vietnam gathering in Hanoi and experts from FRS, the EU, the Swiss Chair and Austria presenting virtually.
This mission was part of a series of targeted national visits.
PRESENTATION & SCOPE OF THE PROJECT
Alexandre HOUDAYER, Secretary General, FRS
Georgios KRITIKOS, Deputy Head of Division, Disarmament, Non-proliferation and Arms Export Control, European External Action Service, European Union
I/ KEYNOTE INTRODUCTION – MISSILE PROLIFERATION: A GLOBAL CHALLENGE
Emmanuelle MAITRE, Research Fellow, FRS
II/ THE HCoC: A MULTILATERAL INSTRUMENT TO CURB THE PROLIFERATION OF MISSILES
MODERATOR:
Emmanuelle MAITRE, Research Fellow, FRS
PRESENTERS:
Benno LAGGNER, Resident Representative to the IAEA, Permanent Representative to the CTBTO PrepCom, Permanent Mission of Switzerland, Vienna, Austria, Current Chair of the HCoC
Tran Chi THANH, Deputy Director General, Department of International Organizations, Ministry of Foreign Affairs (MOFA), Vietnam
Elisabeth VEIT, Desk Officer, Department for Disarmament, Arms Control and Non-Proliferation, Austria, Immediate Central Contact/Executive Secretariat HCoC
Alexandre HOUDAYER, Secretary General, FRS
Lauriane HEAU, European Projects Manager, FRS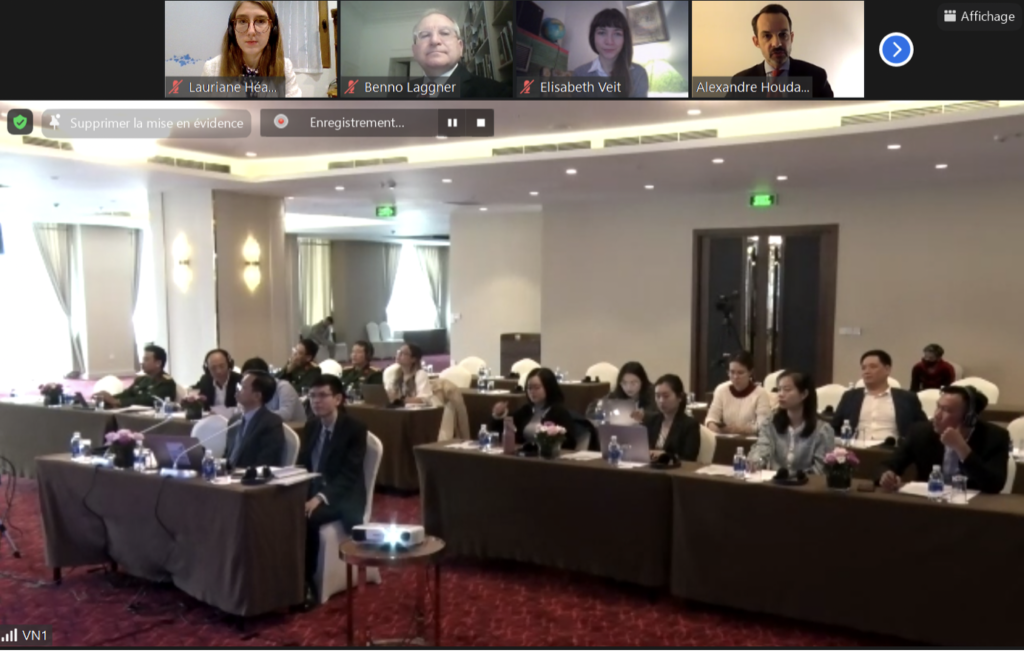 KEY ISSUES:
Contribution of the Code to international security
Being a Subscribing State: commitments and benefits
Day-to-day implementation of the Code
What opportunities for Vietnam in joining the Code? What constraints?
Q&A and debate