Expert mission on HCoC to Malaysia
On 11 March 2019, the FRS and representatives from the government of Malaysia discussed over ballistic missile proliferation and the role of the Hague Code of Conduct.
This mission was part of a series of targeted national visits.
WELCOMING REMARKS 
Alexandre HOUDAYER, Secretary General, Foundation for Strategic Research
Carl-Henrik HALL, Head of Section – Political Affairs, Press and Information, EU Delegation to Malaysia
Francisco MUNIS, Undersecretary, Multilateral Security Division, Ministry of Foreign Affairs, Malaysia
I/ THE HCoC, WHAT RELEVANCE FOR THE HCoC IN MALAYSIA?
SPEAKERS:
Alexandre HOUDAYER, Secretary General, Foundation for Strategic Research
E. Ann-Sofie NILSSON, Ambassador for Disarmament and Non-Proliferation, Ministry of Foreign Affairs, Sweden, HCoC Chair
TOPICS FOR DISCUSSION:
Presentation of the Code: its main provisions
The concrete meaning of implementing the HCoC
The HCoC in Asia: positions and evolution
Relevance of joining the HCoC in relation to Malaysia non-proliferation policies
Successes and challenges of the HCoC in today's environment
II/ PUTTING THE HCoC IN CONTEXT: BALLISTIC PROLIFERATION CHALLENGES IN ASIA
SPEAKERS:
Dr. Valérie NIQUET, Head of the Asia Department, Foundation for Strategic Research
TOPICS FOR DISCUSSION:
The current regional state of play in the ballistic-missile field
Role of CBMs in addressing ballistic proliferation
Issues arising from dual-use technologies and related strategies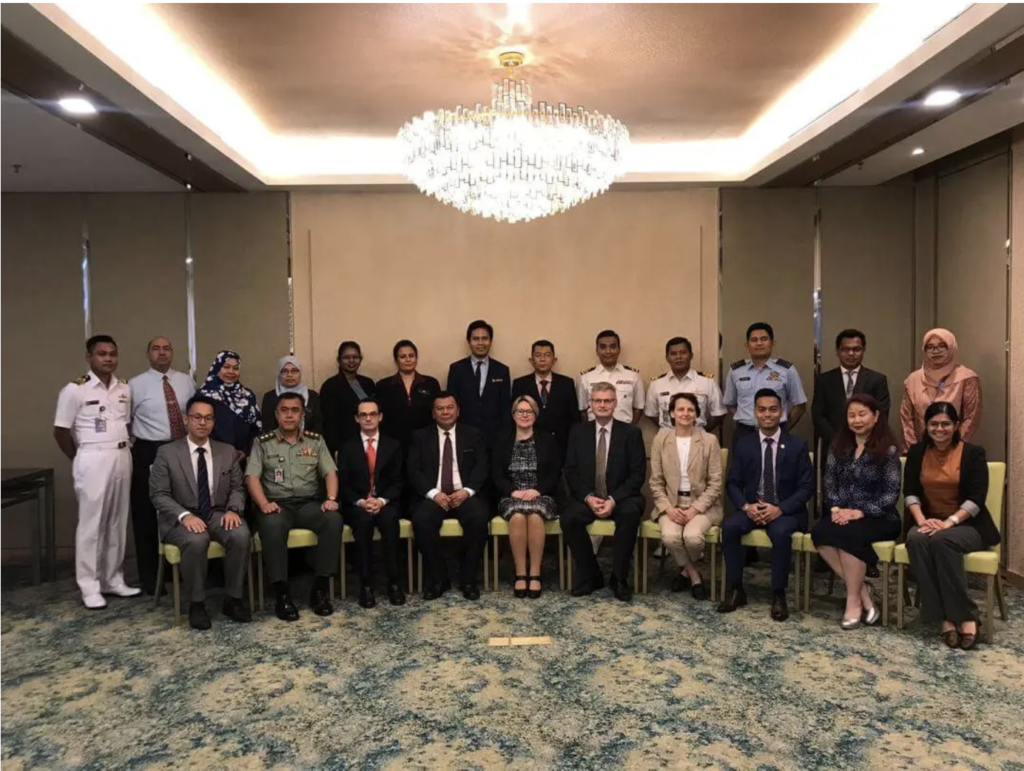 III/ CURRENT TRENDS CONCERNING SPACE LAUNCH TECHNOLOGIES & CAPABILITIES: DYNAMICS OF SPACE LAUNCH & FUTURE USES OF SPACE APPLICATIONS 
SPEAKERS:
Alexandre Houdayer, Secretary General, Foundation for Strategic Research
Dr. Mazlan Othman, Director of Regional Office for Asia and the Pacific, International Science Council
TOPICS FOR DISCUSSION:
Space developments in South East Asia
The characteristics of the development of space launch technologies
The evolution of the satellite industry and its impact upon the space launch sector
The importance of confidence in a new era of space development
CONCLUDING REMARKS