EU Non-Proliferation and disarmament Internships
4 October 2013 - 8 h 00 min

-

17 h 00 min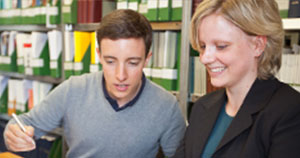 The EU Non-Proliferation Consortium will support 36 Non-Proliferation and Disarmament Internships in European think tanks between 2018 and 2021 (see COUNCIL DECISION (CFSP) 2018/299 of 26 February 2018).
The duration of each internship shall be 3 month (13 weeks).
All members of the European network of independent non-proliferation think-tanks are eligible as host institutes for an EU Non-Proliferation and Disarmament internship. For each internship the host institute will be granted 3,000 €.
Interns – as a rule – are expected to cover their living and traveling costs by themselves. The EU Non-Proliferation Consortium can provide limited subsidies (500 € / month) for a limited number of students for the duration of the internship.
Host institutes for an EU Non-Proliferation and Disarmament Internship must meet the following requirements:
Membership in the European network of independent non-proliferation think-tanks
Availability of office space / working place for intern
At least one expert specialized in non-proliferation or disarmament affairs and corresponding EU policies
At least one expert must have teaching / tutoring experience and serve as the general supervisor
For further details, please contact  Sophia Wenzel from the Peace Research Institute Frankfurt (PRIF)
Please note that this call is not directed to students, but to research institutes and think tanks only