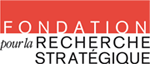 February 11,2020
Established in 1992, FRS is an independent, non-profit organisation recognized in France as a public utility foundation. Its missions are to analyse strategic and international security issues, and to contribute to the strategic debate in France as well as to the diffusion of French ideas abroad. This internship will take place within the scope of the European Union Non-Proliferation and Disarmament Consortium (EUNPDC), of which FRS is part.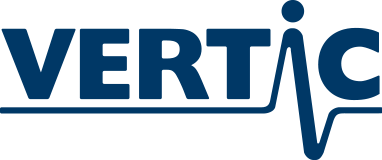 February 11,2020
VERTIC's National Implementation Measures Programme is looking for a new team member who is willing to become and/or remain an expert in the field of non-proliferation and disarmament law. Depending on the experience and expertise of the applicant, we will offer the position at the level of Associate Legal Officer, Legal Officer or Senior Legal Officer.

February 05,2020
Working with conference teams, responsible for the accurate and detailed input of data into the organisation's CRM database. Carry out administrative tasks as required.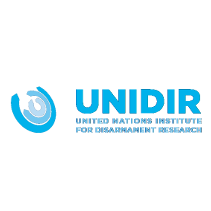 February 05,2020
UNIDIR's Security and Technology Programme (SecTec) is seeking a Researcher to work on new research and other activities to contribute to building knowledge and awareness on the international security implications and risks of specific technological innovations, in particular artificial intelligence and increasing autonomy in weapon systems, and convene stakeholders to explore ideas and develop new thinking on ways to address them.

January 28,2020
Le GRIP, Groupe de recherche et d'information sur la paix et la sécurité (Bruxelles), désire engager, un CHERCHEUR (m/f), en relations internationales, paix et sécurité, désarmement et contrôle des armements. Contrat à 4/5 temps pour une durée déterminée. Du 1er mars 2020 au 31 août 2020.

January 25,2020
Arms control, disarmament and non-proliferation are essential elements in conflict prevention and resolution. Youth, particularly women remain chronically underrepresented in these fields. The potential of education in strengthening youth, and women in contributing to achieve sustainable peace has been widely recognised. With proper training and support, young women can provide a vital contribution to peace and security.

January 20, 2020
The Nuclear Threat Initiative is seeking a Director for the Communications team to develop and implement public education initiatives and work across NTI programs to increase our impact.  This is a hands-on opportunity for a creative, organized, and energetic team player. 

January 20, 2020
Closing date: 14 February 2020
The International Institute for Strategic Studies (IISS) intends to hire a full-time Director of Studies based in its London headquarters. The selected candidate will report to the Director-General and Chief Executive overseeing the research programme, as well as supporting the Director-General in fundraising and income diversification activities.