CERI (France)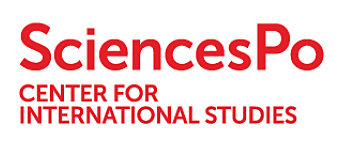 Founded at Sciences Po in 1952, CERI is today France's principal research center dedicated to the study of international/transnational relations and regional area studies. The Center has been directed by Alain Dieckhoff since the beginning of 2014 and has enjoyed the status of joint research entity (UMR 7050) under the combined auspices of Sciences Po and the CNRS, since 2002.
CERI currently comprises 51 permanent faculty. members. It also hosts nearly 80 doctoral students in IR and area studies from the Sciences Po Doctoral School. CERI's research agenda is based on the conviction that the study of the globalized world must proceed through a two-pronged approach: area studies and international and transnational relations.
The Center brings together scholars from several social science disciplines, among which political science is the best represented, along with sociology, anthropology, history and economics. A dozen or so of the Center's scholars are specialists of international relations in the strict sense. In area studies, the Center is particularly strong in North Africa and the Middle East, Latin America, the Far East, South Asia, West Africa and the African Great Lakes Region. The Center's approach to area studies emphasizes fieldwork, empirical and comparative approaches, and the study of rare languages.
CERI undertakes collaborative projects through three cross-disciplinary research programs dealing with public policy in non-European countries, representation and practices of social classes around the world, and the sociology of diplomacy, respectively. The Center's researchers work side by side in research groups on specific issues and in productive dialogue with the Center's five main lines of research: actors and levels of regulation in world politics; political participation and mobilization; the State and its transformations; violence and danger management; identity and politics.
CERI is, first and foremost, a center for basic research where curiosity and scholarly innovation are given paramount importance. It maintains a close relationship with the teaching programs offered at Sciences Po at all levels (Undergraduate College, Paris School of International Affairs [PSIA], Doctoral School).
CERI is engaged in the civic space and public debate, as well as being committed to providing support for and sharing its expertise with numerous public institutions, especially the French ministries of foreign affairs and defense. It also undertakes to disseminate its scholarly knowledge widely through the organization of public lectures and conferences, through the presence of its researchers in the media, as well as through the book collections and scholarly journals it publishes.
Contact information
CERI
UMR 7050
56, rue Jacob
75006 Paris
The team
Contacts
Resume
Speciality
Prof Benoît Pelopidas
Founder of the Nuclear Knowledges program
Tel: +33 1 58 71 70 69 benoit.pelopidas@sciencespo.fr
Benoît has been with CERI since 2016 and is also an affiliate of the Center for International Security and Cooperation (CISAC) at Stanford University. He has been awarded three international prizes for his research. As the holder of the chair of excellence in security studies at CERI, he is leading one ERC and one ANR funded research projects on the construction, contestation and legitimation of knowledge claims about possible nuclear weapons policies.

Nuclear deterrence
Nuclear non-proliferation
Nuclear disarmament
Nuclear close calls or near misses

Dr Hassan ElBahtimy
Lecturer at King's College London and Research Associate at Sciences Po-CERI affilitated with the Nuclear Knowledges program hassan.elbahtimy@kcl.ac.uk
Hassan's research focuses on Egypt's nuclear history and the politics of weapons of mass destruction in the Middle East. His research also addresses the role of disarmament and verification in nuclear governance and the link between leadership styles and nuclear vulnerability.

Nuclear History
Nuclear Energy
WMD
Verification
Middle East

Dr Sébastien Philippe
Stanton Nuclear Security Postdoctoral Fellow at Harvard Kennedy School's Belfer Center and . As of Summer 2019, Associate Research Scholar at the Program on Science and Global Security, Woodrow Wilson School
Dr Sébastien Philippe's research focuses on developing new verification technologies and approaches to support future nuclear arms control and disarmament efforts. In parallel, he pursues research interests on French nuclear policymaking as an associate researcher with CERI's Nuclear Knowledges Program. Before joining Harvard, Philippe was a Research Associate with Princeton University's Program on Science and Global Security. He earned his PhD in Mechanical and Aerospace Engineering from Princeton University and was recognized by the University as an Honorific Fellow for "outstanding performance and professional promise." He also worked in the French Ministry of Defense, where he was a nuclear safety expert for the strategic nuclear forces.

Arms control
Disarmament treaties verification

Dr Fabrício Fialho
Postdoctoral researcher affiliated with CERI and the Nuclear Knowledges program at Sciences Po (PhD from UCLA)
Dr Fabrício Fialho joined the chair of Security studies at Sciences Po (CERI) in March 2018. He investigates the knowledge and attitudes of EU citizens' vis-à-vis nuclear weapons within Prof. Pelopidas' ANR project VULPAN and ERC project NUCLEAR.

Political psychology
Public opinion
Attitudes toward nuclear weapons
Quantitative methods

Dr Kjølv Egeland
Lecturer in International Security, PSIA, Sciences Po; fellow, Norwegian Academy of International Law and visiting scholar with the Nuclear Knowledges program at CERI, Sciences Po.
Kjølv Egeland is a lecturer in International Security at Sciences Po and a fellow of the Norwegian Academy of International Law. In September 2019, Kjølv will begin a two-year Marie–Curie postdoctoral fellowship at CERI, Sciences Po, working on strategic narrative and nuclear order. He has worked as a consultant on nuclear policy issues for several governments, and earned his doctorate in International Relations from the University of Oxford in 2018.

Strategic narratives
Nuclear hegemony and ideology
NATO

Dr. Alexander K. Bollfrass
Senior researcher at the Center for Security Studies (CSS) at ETH Zurich and associate researcher with the Nuclear Knowledges program at CERI, Sciences Po. alexander.bollfrass@sipo.gess.ethz.ch
One part of Alex's archival research agenda compares how well intelligence agencies perform in assessing other countries' nuclear programs. Another part investigates hidden barriers to the spread of nuclear technologies. Alex was previously a Stanton nuclear security postdoctoral fellow with the Harvard Kennedy School's Belfer Center and an associate of the Davis Center for Russian and Eurasian Studies. Alex was a nuclear weapons policy researcher at the Washington-based Arms Control Association and Stimson Center, before earning a Ph.D. in security studies from Princeton University's Woodrow Wilson School of Public and International Affairs.

Nuclear proliferation
Arms control
Intelligence assessment of nuclear weapons programs