Peace Research Institute Oslo (PRIO)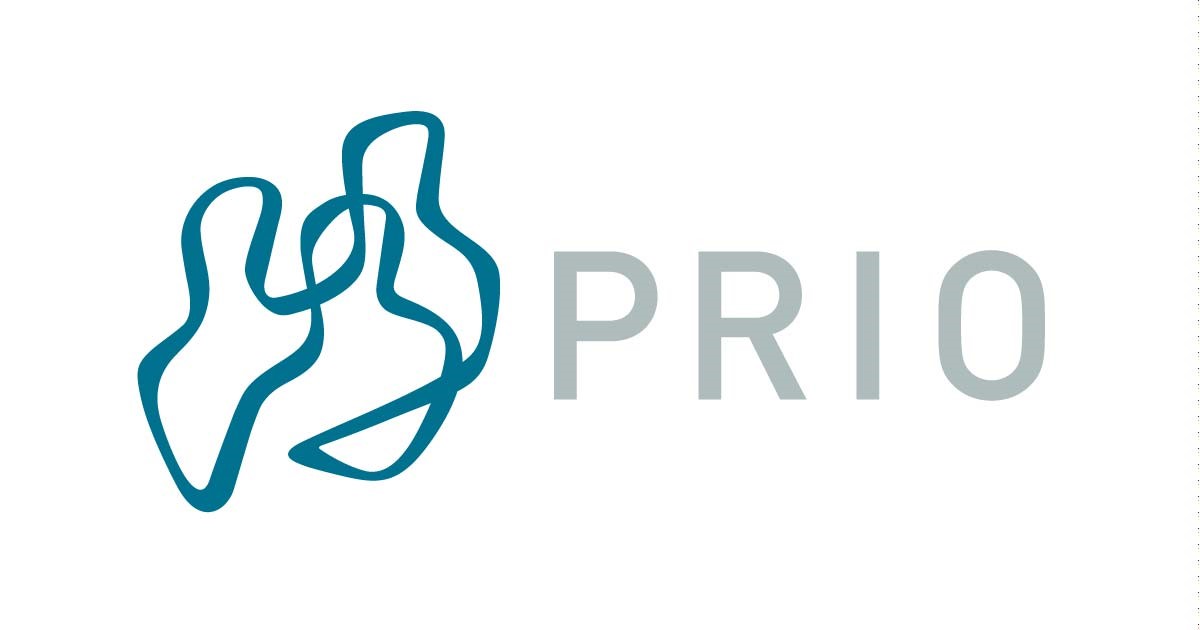 Founded in 1959, the Peace Research Institute Oslo (PRIO) is an independent research institution known for its effective synergy of basic and policy-relevant research. In addition to such research, PRIO conducts graduate training and is engaged in the promotion of peace through conflict resolution, dialogue and reconciliation, public information and policymaking activities. The Institute's working language is English.
Researchers at PRIO seek to understand the processes that bring societies together or split them apart. This is done by exploring how conflicts erupt and how they can be resolved; how different kinds of violence affect people; and by examining how societies tackle crises – and the threat of crisis.
Contact information
Bruno Oliveira Martins
Nic Marsh
The team
Contacts
Resume
Speciality
Bruno Oliveira Martins
brumar@prio.org
Bruno Oliveira Martins is a senior researcher at PRIO, where he coordinates its Security Research Group. His research interests lie on the intersection between technological developments, security practices, and societal change. A lawyer and security studies scholar by training, and a former political analyst at the EU Embassy in Israel, Martins has taught, supervised, and conducted research for over a decade on EU security and defence policies, on counterterrorism, and on the technology-security interface.

Emerging security technologies
EU security and defence
Technology governancePolitics of innovation
Dual use technology

Nic Marsh
Nicholas Marsh is a Senior Researcher at PRIO where he works on conventional arms proliferation, arms control, transparency in the arms trade,  and the relationship between weapons flows and violence. He has been the Chair of a European Science Foundation funded research network on small arms and violence, and has been a consultant to the UN Office on Drugs and Crime and to the Small Arms Survey, and a co-author of every edition of the Arms Trade Treaty Monitor. At PRIO he has written tens of articles, chapters and reports, and between 2001 and 2017 ran a project which included a database of the global trade in small arms and light weapons and visualizations of that trade.

Arms trade
Arms control

Transparency in arms trade

Ilaria Carrozza
Ilaria Carrozza is a senior researcher at PRIO. Her current research focuses on the export of China's artificial intelligence (AI) technology in the context of great power competition and China's investments in Safe/Smart City Programmes and surveillance technology as part of the Digital Silk Road. Her research also addresses various forms of dual-use technology and the military applications of AI. She earned her PhD in International Relations from the London School of Economics and Political Science. She has several years of experience in researching China's foreign policy and speaks Mandarin.

China
Artificial intelligence
Surveillance technology
Digital authoritarianism

Dual-use technology

Sebastian Schutte
Sebastian Schutte is a senior researcher at PRIO. He is interested in conflict processes, in particular violent escalations along ethnic and religious lines. Methodologically, he focuses on electronic surveys and interviews in ongoing conflicts and remote sensing solutions for conflict monitoring. Generating real-time insights into civil wars to inform policy and peacekeeping is his long-term goal. He has previously taught at universities in Zurich (UZH), Geneva (IHEID), Berlin (HU), and Konstanz and holds a PhD from ETH Zurich.

Remote sensing
Electronic surveys
Conflict escalations

Group conflicts

Greg Reichberg
Greg Reichberg has been Research Professor at PRIO since 2007. He holds a Ph.D. in philosophy from Emory University. His research focuses on military ethics in historical and contemporary perspective. He has written on nuclear deterrence and coercive diplomacy. He currently leads a collaborative research project, «Warring with Machines» (www.prio.org/projects/warringwithmachines) on the ethical dimensions of artificial intelligence as employed in armed conflict.

Ethics of Nuclear Deterrence
Religious Discourses on
Nuclear Disarmament

Impact of Artificial Intelligence in Military Affairs

Julia Palik
Julia is a Senior Researcher at PRIO. Her research focuses on military and non-military forms of third-party intervention in civil wars. Julia currently works on a project that examines how disarmament is negotiated in civil wars and how third-party mediators can impact DDR processes. In parallel, Julia focuses on issues related to sequencing in peace processes, ceasefires, and ceasefire monitoring. Julia has extensive research experience from the Middle East.

Negotiating disarmament in civil wars
Arms trafficking:
Ceasefires
Monitoring and Verification

Middle East

Pavel Baev
Pavel K. Baev is Research Professor at PRIO.

Baev has solid expertise on Russian nuclear modernization and Russian arms control policy. His first research in this area, published in 1990, examined the role of non-strategic nuclear weapons in Soviet strategy in Europe, and his most recent research examined the President Vladimir Putin's intentions and expectations related to new nuclear weapon systems and the impact of nuclear developments and interactions on the transformation of Russian strategic culture. His particular research interest is focused on the role of Russian nuclear modernization in the security developments in the Arctic region.

Arms control
Nuclear modernization
Russia
Strategic culture

Arctic