PSSI (Czech Republic)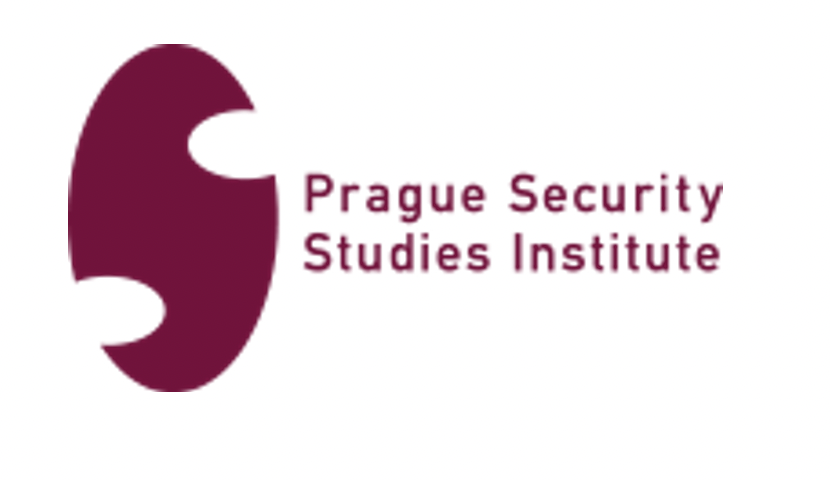 The mission of the Prague Security Studies Institute is to help safeguard and strengthen the individual freedoms and democratic institutions of the countries in Central and Eastern Europe and beyond. The Institute also seeks to illuminate select unconventional threats emanating from authoritarian governments that challenge the transatlantic alliance and other partners globally, especially in the economic & financial and space domains. PSSI is dedicated to the education and training of new generations of security-minded students and young professionals, including through its programmatic activities and growing academic network in the Czech Republic and abroad.
Contact information
Prague Security Studies Institute – PSSI
Pohořelec 6,
118 00 Praha 1
Czech Republic
Point of contact
Jana Robinson, Ph.D.
The Prague Security Studies Institute
Pohořelec 6
118 00 Prague 1
Tel/Fax: +420 233 355 735
The team
Contacts
Resume
Speciality
Jana Robinson
Space Security Program Director
Tel: 00420233355735
Fax: 00420233355735
jrobinson@pssi.cz
Dr. Jana Robinsonbecame Managing Director of the Prague Security Studies Institute (PSSI) in April 2020. She also serves as PSSI's Space Security Program Director, a post she assumed in 2015. She previously held the position of a Space Policy Officer at the European External Action Service (EEAS) in Brussels as well as a Space Security Advisor to the Czech Foreign Ministry.

Space Security
Multilateral Space Governance
CFSP/CSDP and Space

Roger W. Robinson Jr.

Roger W. Robinson, Jr. is Chairman and Co-Founder of the Prague Security Studies Institute in the Czech Republic and Executive Director of PSSI Washington Inc. He was formerly Senior Director of International Economic Affairs at the Reagan National Security Council, where he was the architect of the secret economic and financial strategy for the take-down of the Soviet Union. He later served as Chairman of the Congressional U.S.-China Economic and Security Review Commission for the bulk of 2001-2006. Prior to his government service, Mr. Robinson was a Vice President in the International Department of the Chase Manhattan Bank with responsibility for Chase's loan portfolios in the USSR, Central/Eastern Europe and Yugoslavia. He also served as a personal staff assistant to then-Chase Chairman David Rockefeller for some three years. Mr. Robinson is currently President & CEO of RWR Advisory Group, a data services, research and risk management firm that specializes in assessing Chinese and Russian risk factors, particularly with regard to their presence in the U.S. capital markets.

National Security
Economic & Financial Threat
Domain Energy Security
Non-proliferation

Boris Kaliský

kalisky@pssi.cz

Boris Kaliský has served as PSSI's Director of Operations since April 2020. He is an alumnus of PSSI´s Robinson-Martin Security Scholars Program and has previously worked with PSSI on various projects and events as a communications and logistics coordinator and a researcher. During this period, he also worked as an editor and journalist focusing on maritime affairs. He also undertook an unconventional career detour as a bosun and ship's officer on the tall ship La Grace, as well as authored a book on the cryptocurrencies.

Jakub Pražák is a Research Fellow of the Space Security Program. Mr. Pražák is also a Ph.D. candidate of International Relations at the Charles University's Faculty of Social Studies and is a recipient of PSSI's Ph.D. Scholarship. His research is focused primarily on space threats and offensive counterspace technology.

Mr. Pražák holds two master's degrees in Security Studies and International Relations and a bachelor's degree in Political Science and International Relations from the Charles University. During his studies, he also spent a semester abroad at the Tallinn University in Estonia and at the Uppsala University in Sweden. Before joining PSSI, Mr. Pražák was an intern at the Ministry of Defence and at the National Cyber and Information Security Agency.

Space security
Space threats

Offensive counterspace technology