Ninth EU Non-Proliferation and Disarmament Consultative Meeting – virtual event
10 September 2020

-

11 September 2020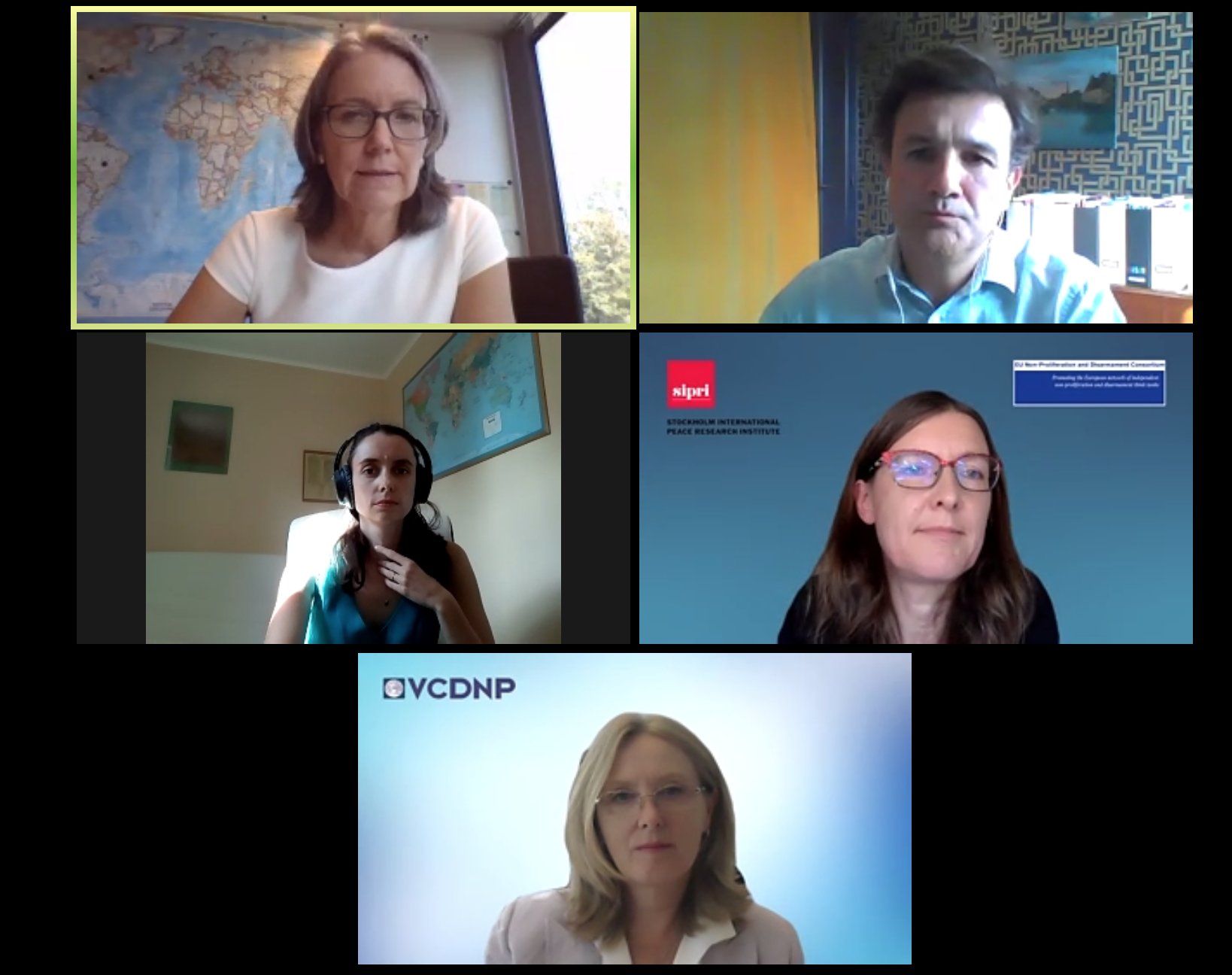 10 September 2020 – 11 September 2020
The 9th consultative meeting of the EU Consortium on Non-Proliferation and Disarmament was held on 10 and 11 September 2020 in remote format. It was an opportunity to welcome the new Special Envoy on Disarmament and Non-proliferation and Head of the EEAS Disarmament Non-proliferation and Arms Export Control Division, Ambassador Marjolijn van Deelen, who focused her presentation on the challenge of multilateralism in arms control.
This year, our consultative meeting also addressed in particular Arms control, non-proliferation and disarmament challenges in the context of the global health crisis; the challenges facing the EU in the run-up to the 10th NPT Review Conference to be held in 2021; Artificial Intelligence in weapon systems, the norm of non-use of chemical and biological weapons, key developments in the global and European arms trade, and attempted to elaborate a long-term view on non-proliferation and export control regimes.
Despite the format constrained by sanitary conditions, the meeting allowed more than 80 European participants representing States, the EU, and research centres of our Consortium network to discuss the thorny questions that the particularly tense strategic environment poses in terms of arms control and international security.
Year after year, changes in the technological context in which new weapons systems are emerging are increasingly at the heart of the reflections of our group, with the aim of placing European action at the forefront of the new challenges facing arms control, non-proliferation and disarmament.
Noteworthy this year: for many participants, the global sanitary crisis will probably have contributed to increasing the polarization in arms control and disarmament.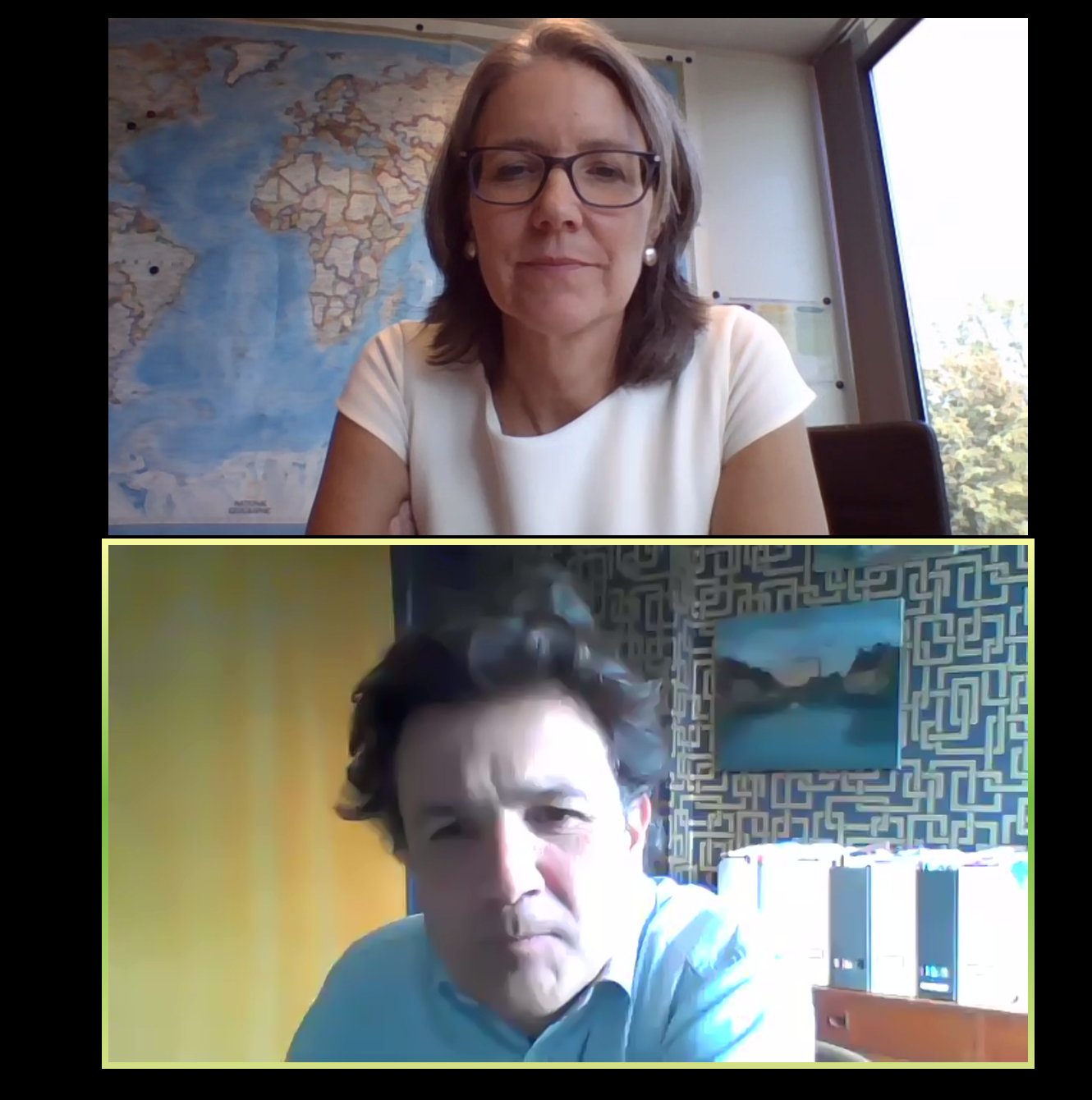 10 September 2020
15:15 – 15:30
Welcome and introduction to the meeting
Amb. Marjolijn van Deelen, Special Envoy on Disarmament and Non-proliferation and Head of the EEAS Disarmament Non-proliferation and Arms Export Control Division
Benjamin Hautecouverture, Senior research fellow, FRS, France
15:30 – 16:30
Arms control, non-proliferation and disarmament challenges in the context of the global health crisis
Chair: Sibylle Bauer, Director of studies, SIPRI
Speakers:
–           Amb. Marjolijn van Deelen, Special Envoy on Disarmament and Non-proliferation and Head of the EEAS Disarmament Non-proliferation and Arms Export Control Division
–           Elena Sokova, Director, VCDNP
–           Emmanuelle Maitre, Research fellow, FRS
17:00-18:00
Is the postponement of the Tenth NPT Review Conference an opportunity?
Chair: Ettore Greco, Executive Vice-President, IAI
Speakers:
–           Narcisa Vladulescu, Chair of the Non-Proliferation Council Working Party (CONOP), EEAS
–           Océane Tranchez, Researcher, IESD
–           Marion Messmer, Co-Director, BASIC

11 september 2020
09:00 – 10:00: Breakout sessions
10:30 – 11:30
A long-term view on non-proliferation and export control regimes
Chair: Stéphane Chardon, DG TRADE, European Commission
Speakers:
–           Melissa Hanham, Deputy director, Open Nuclear Network
–           Aude Jalabert, Trade Compliance Manager at Infineon Technologies AG
–           Jean Masson, Research fellow, FRS
11:30 – 11:45
Concluding remarks
Benjamin Hautecouverture, Senior research fellow, FRS
Amb. Marjolijn van Deelen, Special Envoy on Disarmament and Non-proliferation and Head of the EEAS Disarmament Non-proliferation and Arms Export Control Division