Fourth Consultative Meeting of the EU Non-Proliferation Consortium
13 June 2015

-

14 June 2015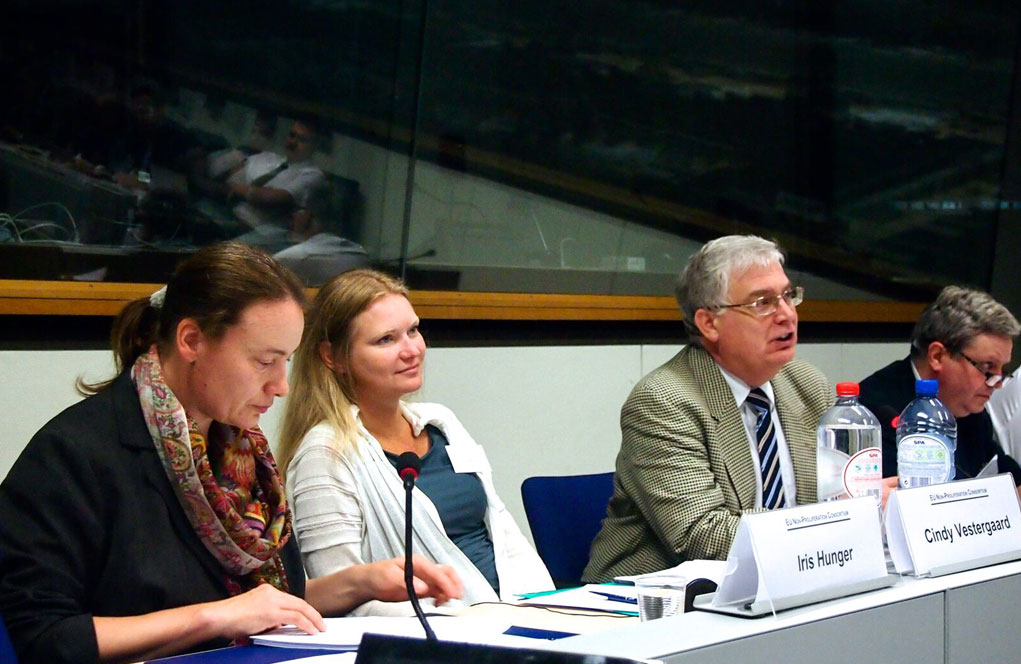 The Fourth Consultative Meeting of the EU Non-Proliferation Consortium took place on 13 and 14 July 2015 at the Borschette Conference Centre in Brussels.
As the previous meeting – the Third Consultative Meeting from 3-4 November 2014 – it took place under Council Decision 2014/129/CFSP; it will be followed by the Fifth Consultative Meeting in 2016, which completes the series of consultative meetings within the contract period covered by CD 2014/129/CFSP.
The Fourth Consultative Meeting was attended by 76 participants coming from the European External Action Service, the EU Commission, the EU Member States, the EU think tanks and the EU academic world, as well as by three independent experts from Norway, Switzerland and Singapore University. Additionally, four EU Non-Proliferation and Disarmament Interns were present at the meeting.
The aim of the consultative meetings is to provide a forum for discussion and exchange of views on non-proliferation and disarmament matters for European experts, researchers, academics and practitioners.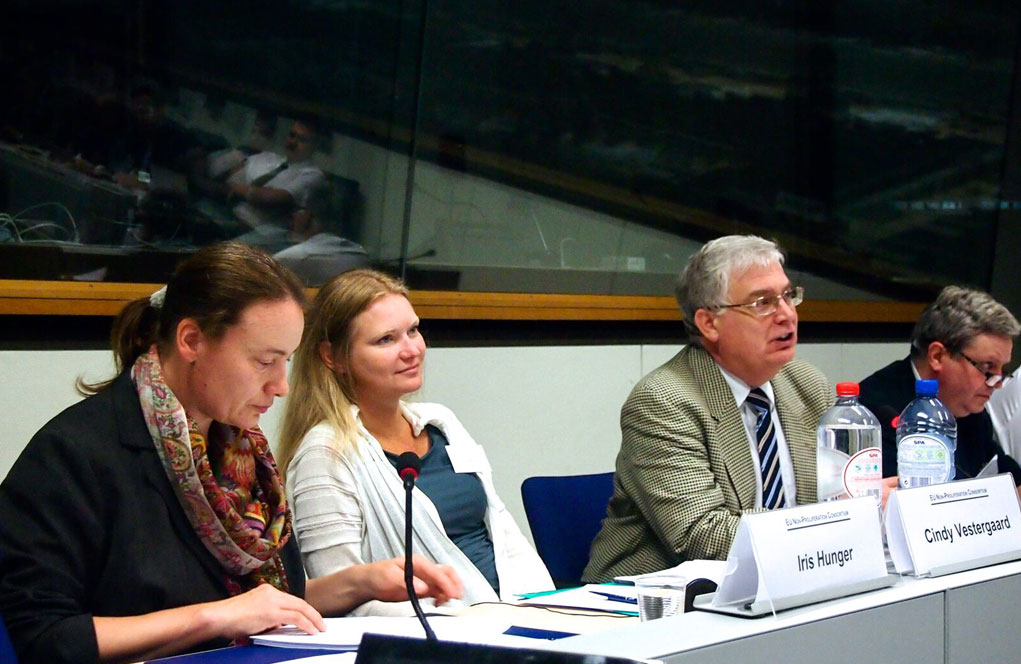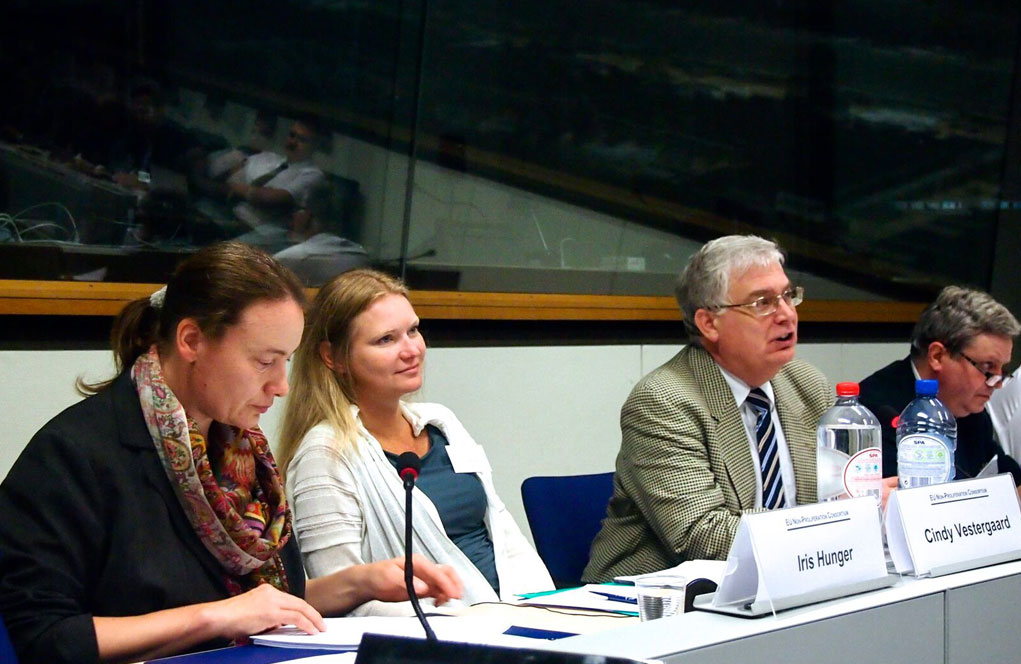 Monday, 13 July, 2015
Welcome and introduction into the meeting
09:00 – 10:00
Registration and welcome breakfast
10:00 – 10:15
Welcome and introduction to the meeting
Giorgio Franceschini, Peace Research Institute Frankfurt
Joëlle Jenny, European External Action Service
Session 1: Nuclear non-proliferation
10:15 – 12-15
Implementing an Iran nuclear deal: the EU role
Chair: Stephan Klement, European Commission, Directorate-General for Energy
Speaker: Clara Portela, Singapore Management University (download the presentation)
Speaker: Mark Fitzpatrick, International Institute for Strategic Studies (download the presentation)
12:15 – 13:45
Lunch
13:45 – 15:30
The EU at the 2015 NPT Review Conference
Chair: Judit Körömi, European External Action Service
Speaker: Camille Grand, Fondation pour la Recherche Stratégique
Speaker: Alexander Kmentt, Austrian Federal Ministry for Europe, Integration and Foreign Affairs
15:30 – 16:00
Coffee break
Session 2: Conventional and non‐conventional terrorism threats
16:00 – 17:00
Terrorism threats to EU internal and external security from illicit trafficking of SALW 
Chair: Carolin Thielking, European External Action Service
Speaker: Nils Duquet, Flemish Peace Institute (download the presentation)
Speaker: Ian Anthony, Stockholm International Peace Research Institute
17:00 – 18:00
Preventing nuclear terrorism: What are the EU's ambitions for the last Nuclear Security Summit in 2016?
Chair: John Bernhard, Independent Advisor on Political and Legal Issues 
Speaker: Said Abousahl, European Commission, Joint Research Centre (download the presentation)
Speaker:Egle Murauskaite, Center for International Development and Confabousahllict Management, University of Maryland
Tuesday, 14 July, 2015
Session 3: Towards the BTWC Review Conference
09:00 – 10:15
EU options for the last intersessional process before the 2016 BTWC RevCon
Chair: Cindy Vestergaard, Danish Institute for International Studies
Speaker: Jean Pascal Zanders, The Trench, Fondation pour la Recherche Stratégique (download the presentation)
Speaker: Iris Hunger, Federal Information Centre for Biological Threats and Special Pathogens, Robert Koch Institute
Session 4: Emerging issues in arms control
10:15 – 11:30
Verification of nuclear weapon disarmament: can the EU play a role?
Chair: Piotr Szymanski, European Commission, Directorate-­‐General for Energy 
Speaker: Andreas Persbo, Verification Research, Training and Information Centre
Speaker: Ole Reistad, Institute for Energy Technology / University of Oslo
11:30 – 12:00
Coffee break
12:00 – 13:15
Militarized competition in outer space and the EU draft International Code of Conduct
Chair: Giorgio Franceschini, Peace Research Institute Frankfurt
Speaker: Xavier Pasco, Fondation pour la Recherche Stratégique (download the presentation)
Speaker: Jana Robinson, Prague Security Studies Institute (download the presentation)
13:15 – 13:30
Closing of the meeting 
Jacek Bylica, European External Action Service
Giorgio Franceschini, Peace Research Institute Frankfurt